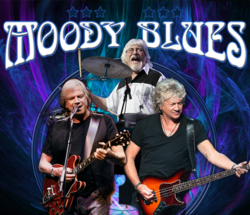 The Moody Blues Cruise is a playground for the serious fan where music and a luxury cruise hook up for the vacation of a lifetime
Fort Lauderdale, FL (PRWEB) July 17, 2012
The Moody Blues have announced "The Voyage", a fan vacation and musical celebration hosted by of one of the world's most iconic rock bands. Joining Justin, John & Graeme and the rest of the band, fans will enjoy this once-in-a-lifetime Caribbean getaway, visiting Ocho Rios, Jamaica and Georgetown, Grand Cayman on an unprecedented 5-night cruise journey.
Enjoy private concerts, Q & A and special events & activities plus surprise musical guests that influenced the music of the 70s and beyond. This is not just a "concert cruise"…. It is a fan experience celebrating the 45 years of the band since Days of Future Passed. This is certainly an event that fans will not want to miss.
Tickets will be going on sale in a couple of weeks and fans can stay informed regarding all the details by joining the mailing list today at http://www.MoodiesCruise.com. As the on-sale date nears, new information and announcements about the cruise will be communicated to all those who have registered.
The Moody Blues Cruise is a playground for the serious fan where music and a luxury cruise hook up for the vacation of a lifetime. Tickets for the Moody Blues Cruise will be sold on a first-come, first-served basis and will only be available at http://www.MoodiesCruise.com.