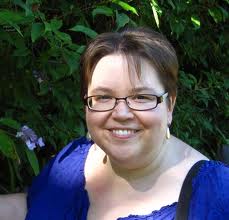 I coach social entrepreneurs and business dogodders or business people who want to do business in a new way.
New York (PRWEB) July 17, 2012
In a recent ICA video interview, Macfarlane, of Madison, Tennessee brimming with energy and enthusiasm, shares her Coaching Portfolio and Toolkit, including her super shift-perspective Power Tool called, COULD VS SHOULD) created as part ICAs coach training program. These tools and models, unique to ICA, help graduates like Rebecca, take a firm footing among the world's most competent coaches.
As recent graduate Macfarlane says, she's all about "people power" and helping social entrepreneurs and heart-based business owners "do good in the world."
ICA's Merci Miglino will host a Live Q&A teleseminar with Rebecca where she answers participants questions about what it's really like to be a professional coach and how her Toolbox and Portfolio are supporting others and building her a success practice.
To be a part of this exciting call register here.
July 19, 2012
8pm (New York Time)
Register here (even if you can't make it we'll send you the MP3)
To be a part of this exciting call register here. Available as an MP3 with registration.
"Unlike most coaches in most schools - who follow cookie cutter coaching models -ICA graduates spend time developing their own unique approach to coaching," says CEO, Robyn Logan. "That is what makes our graduates stand out and be successful."
According to Logan, this unique component of ICA's professional coach training program has contributed to their 10-year history of delivering the highest standards of professional coaching accredited by the International Coach Federation while helping coaches establish a portfolio for a professional practice.
ICA fosters worldwide connection among established and prospective coaches as well as those who use the coaching process in their business, their art, and their relationships.
ICA's Teleseminar host Merci Miglino, explains, "We are delighted to offer relevant and valuable information through our monthly speaker series and educational programs to meet the increasing demand for support in the coaching field."
ICA's Coaching Teleseminars regularly attract 500+ participants a month, bringing together people from all over the world who have an interest in learning more about the professional coach certification. Participants are leaving more excited to apply what they have learned about being a successful coach.
About ICA. International Coach Academy is one of the world's leading providers of coach training programs and certification. We are a well-established school for those who want to be a coach. Globally more than 5,000 students have attended the International Coach Academy from more than 90 countries.
Today, with over 60 full and part time staff and trainers located throughout the world, ICA operates around the clock, over multiple time zones. Students access courses from their homes and yet engage with people from every corner of the world.
Here adults become professional coaches while sharing and connecting with a global coaching community. We are extraordinary people who are bringing the power of coaching – the realization of the human potential for creativity and resourcefulness – to changing the world for the better.