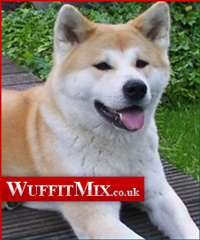 Our aim is to set an example for the Asian region on how to humanely reduce the number of unwanted dogs and cats through spaying and neutering, and to better the lives and living conditions of the stray dogs and feral cats of Asia
(PRWEB UK) 19 July 2012
A chance encounter via Facebook led to WuffitMix manager, Hannah Dugdale discovering the charity Once Loved Dog Rescue: "We made the connection when someone who likes our page on Facebook won our weekly competition for a 12kg bag of Supreme Kibble dry dog food. Her dog was sadly no longer with us so I suggested that she donate the bag to a rescue/charity of her choice and she nominated Once Loved Dog Rescue, based in Somerset. This in turn led to our own links with Once Loved Dog Rescue".
"I am now working closely with Cathy Lane from Once Loved Dog Rescue - who helps to provide care, shelter and permanent homes for unwanted and abandoned dogs. They have begun feeding their foster dogs on WuffitMix due to the fact we are happy to post to the foster homes themselves, whereas other dog food companies will only ship to the rescue address".
"I have now produced a price list specifically for rescues, giving them discount on all WuffitMix products. In addition to this, we have pledged to donate 1 bowl of dog food to rescues and charities for each new 'like' on Facebook, this has totalled over 57kg so far. If you work for or own a rescue based in the UK and would like to be a part of the WuffitMix Rescue Scheme, please email me at hannah(at)wuffitmix(dot)com or call 01200 420222. WuffitMix is a range of complete dog food, for puppies, adult and senior dogs – both working and domestic," said Hannah.
Rescuing dogs destined for Asian restaurants seems a far cry from dog food manufacturer in Clitheroe, Lancashire, but this is exactly the link that we have established between Thailand based charity 'Soi Dog' and WuffitMix.
'Soi Dog Foundation is a not-for-profit, legally registered charitable organization in Thailand, the United States, Australia, the UK, France and Holland. Soi Dog helps the homeless, neglected and abused dogs and cats of Thailand. Our aim is to set an example for the Asian region on how to humanely reduce the number of unwanted dogs and cats through spaying and neutering, and to better the lives and living conditions of the stray dogs and feral cats of Asia.'
A major part of the Foundation work is the rescue and rehoming of these dogs which find new homes in many parts of the world. This is an extremely expensive process including veterinary checks, spaying, and micro chipping of the dogs before they can be exported to their new happy homes.