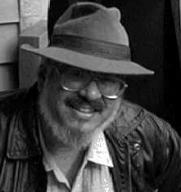 (PRWEB) July 19, 2012
The only Jewish community worldwide that is growing is in Israel which is home to most of the world 's Jewish children under age 15." In the US nearly 50% of the US Jewish population is 55 or older" stated Vesole. Clearly an aging, geographically concentrated population and low birth rates to Jewish mothers are a few of the key challenges.
Why are Jewish birth rates low?
A higher percentage of Jewish couples are starting families later in life, after careers are established, in contrast to the 50's baby boom for example. In addition there are more interfaith marriages with children being raised outside the Jewish faith. Add to this a growing number of younger adults moving away from their faith in search of new ideas, experimenting with new religions or no religion but rather a more spiritual quest in an effort to find answers not currently available in the Jewish faith.
The Shalomist Movement recognizes the need for change in a number of key areas;

Judaism needs a revised after-life theology
Religious services need to become more contemporary addressing current events and life challenges
Judaism needs to be more broadly spiritual and less legalistic in its observances.
Policies for new converts need to be changed to create a lower barrier of entry
The definition of who is a Jew needs to be broadened to include children of Jewish fathers (currently accepted only in the Reform Movement)
Judaism needs a better explanation of why there is evil in the world.
Judaism needs a more meaningful mission in the world beyond it's own fight for survival.
"There are vast opportunities for change, the timing is right and the urgency is now," stated Martin Vesole."Let's start with the need for a fresh view of the afterlife" suggested Vesole. Mainstream Jewish philosophy about the after-life is unclear. Mainstream Judaism says that there is a heaven that we all go to somewhere along the line but it's not clear who goes or when. Jewish theology is very inadequate on after-life questions, this is one reason so many American Jews leave and look elsewhere for answers.The Shalomist believes in reincarnation, and interestingly, the Kabbalah says that too. So even though reincarnation philosophy is primarily associated with Buddhism (so many JewBu's), there is a rich Jewish source for a Jewish reincarnation philosophy.
The Kabbalah says Jews are reincarnated until they perform all of God's commandments, as specified in the Torah. But the Shalomist believes in a cross between Kabbalah and Buddhism. Like Buddhism, Shalomism says we are reincarnated until we get perfected, and then we go to a Jewish heaven, which is an equivalent of nirvana. Like the Kabbalah, perfecting ourselves is done in the service of God. Because as we perfect ourselves, we also have a perfecting effect on the world.
The Shalomist believes as individuals become better and wiser over the course of their lifetimes, some of this improvement is carried over into next lives. When individuals improve, all of mankind improves. Furthermore, each individual has his or her own destiny, or job to fulfill. When his work is done (or partially done) in this lifetime, and is called into the next lifetime, he is fulfilling his destiny. When loved ones die, rather than mourn their passing for the things they didn't get to do in this lifetime, we should be aware they are on to their next phase. We can celebrate their lives for what the were, and then be happy for them for what they are going to be doing next.
"So, the meaning of life, or at least one of the meanings of life, is to fulfill your purpose or destiny, whatever that is, and improve yourself as much as you can over your lifetime, concluded Vesole.
About Martin Vesole
Martin Vesole is a 64 year old attorney who attended Washington University in St. Louis and graduated from the De Paul College of Law in Chicago. He lived in Israel for two years attending the Hebrew University in Jerusalem and working on a kibbutz famous for manufacturing the Naot sandal line.
Martin worked as a legal writer for Commerce Clearing House in Chicago and also served as President of Temple Menorah and remains on the Board of Directors presently. He's divorced with a stepdaughter and two grandchildren.
About the Shalomist Movement
The mission of the Shalomist Movement is to open hearts and minds to broadening the Judaic doctrine to attract many who have left and revitalize it for all Jews.
The root letters of Shalom mean "completeness" and "wholeness." Judaism needs to stretch to become more complete and whole by looking outside itself and being open to adopting ideas from the secular world and other religions that are compatible with Jewish thinking. While the primary focus of the Shalomist Movement is on broadening Judaism, it also teaches that there is much we can learn from others, and that building bridges of commonality is the start to a greater spiritual evolution based on global unity versus historical division.