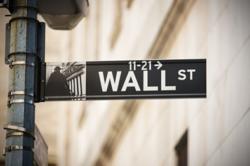 Some of the richest people in America, became millionaires during bad market conditions
Santa Ana California (PRWEB) July 18, 2012
According to investor relations firm The Street Investor Awareness, current and future stock market volatility should not dissuade the eager investor. The firm has stated that extreme movements present the ideal opportunity to cash in on the movement provided that investors can read the signs for a bull or bear market and have good judgment for timing.
A company spokesperson for The Street Investor Awareness explained that context of the Eurozone crisis adds another complex set of factors which can be used shrewdly by the well informed investor.
"Following current affairs on a world-scale is key at the moment, particularly within the Eurozone. This needs to be done in tandem with market and statistical analysis in order to present a real outlook that is not tainted with hyperbole (causing market pessimism) or short-sightedness (causing over optimism, and ultimately financial loss)."
The spokesperson continued to illustrate the point with Greece as an example. "Even though news stories cast doom and despair on the outlook in Europe and specifically Greece, the Straits Times Index still shows the long-term outlook in Greece as having all of the characteristics of a bull market. When this information is digested along with news of the agreement of EU leaders to form a fiscal compact to resolve the continent's debt crisis, there is nothing to fear regarding stock market speculation into Q3 despite the grim conditions on the ground for now."
The Street Awareness brought the situation back to the U.S. to paint a rosier picture for potential investors on home turf.
"The U.S. economy has been practicing a stringent policy of risk aversion in Q1 and Q2, resulting in a stronger dollar but staggering drops in the commodities markets. We advise investors to read between the lines and see silver linings in the clouds – silver and gold linings, actually! Lower commodities prices mean greater investment opportunities in precious metals which also indicate a bull market for the medium to long term as the dollar will likely weaken as commodities rise."
To discover more and to receive free market reports, investor and trading tips, sign up to The Street Awareness mailing list.
The website is http://www.TheStreetInvestorAwareness.com.