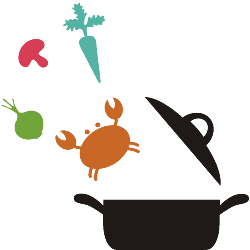 Business owners should be able to focus on the results (the enjoyment) of web solutions not on the process of making them (the cooking)
(PRWEB UK) 18 July 2012
The Internet marketing consultants at WebChefs have hired their first apprentice through the National Apprenticeship Service (NAS). This program supports and co-ordinates apprenticeships throughout England in order to provide young adults with greater earning power and business skills.
To retain national brain power in the new world of porous borders, England needs to foster a business climate of mentoring and knowledge-sharing. The NAS simplifies recruiting apprentices via a web-based program. Employers like WebChefs post their vacancies and students log on to apply.
Apprenticeships add value for the youths involved as this is usually their first foray into the working world. What many find surprising is that an apprentice also adds enormous value to an individual company and the general economy as well. The program fosters the development of highly skilled workers who boost productivity while building their own life-time earning potential.
Apprenticeships are a profitable way of training and developing people for the future, helping businesses to secure a supply of people with the skills and qualities they need and which are often not available on the external job market.
WebChefs represents the next generation of web consultants who are focused on making the web a better place to live. In following The 7 Habits of Highly Effective People, WebChefs actively pursues the imperatives of self-mastery, community and renewal. Investing in the future while supporting the National Apprenticeship Service is one example of how they are able to align their business model with their ethics.
In the past, Internet consultants have focused on profits and specific results. WebChefs goes further by treating clients like diners at a restaurant, offering web consulting services to make technology easy, convenient and more enjoyable. Like a restaurant, WebChefs offers more than just the technological ingredients of great web strategy. They concentrate on service, customer care and the web experience. WebChefs stated that website owners "should be able to focus on the results (the taste and the enjoyment) not on the process of making it (the cooking)."
Another aspect of their commitment to community is the location of their headquarters, in the once great seaport town of Grimsby in Lincolnshire. As fishing profits have drifted offshore over the last 50 years, Grimsby has been working to reinvent itself for the new way of doing business. Like England in microcosm, Grimsby's future depends on attracting great talent and giving them a work environment that fulfils them. WebChefs is pointing the way for revolutionary changes in customer-focus and ethical business.