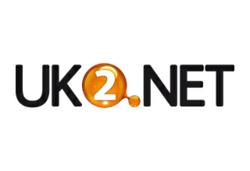 Double up on resources and benefit from double HDD or RAM
London (PRWEB UK) 18 July 2012
UK2 are offering to double resources on most of their dedicated servers at no extra cost. The offer, which is for a limited period only, extends to their server models UK200, UK400, UKG800 and UKG1600, priced at £49-209 a month.
The lower priced modules have each had a second RAM module added (2GB DDR2 for the UK200 and a 4GB DDR3 for the UK400), whilst the G800 and G1600 models have had second hard disks installed, giving them a new total of 4TB and 8TB respectively.
Dedicated servers offer powerful hardware used solely by one customer rather than being shared with others. They are kept in the host's datacentre and monitored by their engineers, alleviating some of the pressures of maintaining servers in-house. As well as a range of high-specification hardware, all UK2 dedicated servers come with Free SSL certificates, powerful Intel Core processors and 3 IP addresses.
Martin Baker, Operations Director for UK2, said 'We realise that many people are wanting superior resources to cope with the demands of modern business, but upgrading can be expensive. We're hoping that this offer allows more customers to get the benefits of a powerful dedicated server without increased investment.'