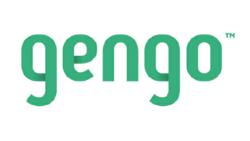 With our new partners access to the Gengo API, users of even more platforms can meet the demand for quality translation with just one click. This is a huge step toward giving everyone the ability to build a multi-language web.
OSCON, Portland, OR (PRWEB) July 17, 2012
Gengo, the leader in affordable human translation at scale, announced today the integration of its signature professional translation into a broad range of publishing, localization and email management platforms. Gengo provides both a simple translation tool for individuals, as well as a robust platform and API for others to build a multi-language web.
Gengo's automated professional translation API allows developers to incorporate high quality human translation into virtually any web service, publication or application via a REST web API, along with libraries for all major programming languages.
"Our vision is for everyone to be able to go global easily," said Robert Laing, CEO of Gengo. "High quality human translation is growing especially for uses like E-commerce, content management, travel, media and app development. With our new partners access to the Gengo API, users of even more platforms can meet the demand for quality translation with just one click. This is a huge step toward giving everyone the ability to build a multi-language web."
Gengo also announced its developer and channel partner program today. Partners that join the program can offer turnkey Gengo translations to their subscribers, resell Gengo translations, or earn commissions for the orders generated by the tools they build as affiliates.
Formerly known as myGengo, the company dropped the "my" to represent the simplicity and power they offer and represent the global aspirations and perspective of their users. "Gengo" 言語 is the Japanese word for "language". Gengo unveiled its new name and brand earlier this month.
Partners included in today's announcement are:
Transifex Localization Management System
Transifex is developing a fully integrated localization platform that enables developers to manage their localization and translation projects in an environment similar to GitHub. Transifex is integrating with Gengo to provide users with a one click solution for translating projects which will dramatically reduce workload while enabling users to manage their translation assets via an intuitive cloud based service.
Drupal Translation Management Tools
Switzerland based MD Systems is offering a translation management solution for the Drupal CMS platform. The translation management tools module enables Drupal users to manually or automatically request translations from a variety of translation resources, including their own users, machine translation engines, and Gengo's human translation network. Available for download at drupal.org/project/tmgmt
Joomla Translation Management
New York based Dioscouri Design is developing an extension suite for Joomla, scheduled for August release, which integrates Gengo's translation services into any Joomla website using a blend of machine, crowd and professional translators. Dioscouri, a website consultancy specializing in Joomla, has developed a number of popular Joomla extensions, such as the Tienda e-commerce extension and Billets, a customer support extension for Joomla.
Postlingo Email Translation Service
Oldenburg, Germany based Ocster has developed "Postlingo", a drop-in solution for translating incoming and outgoing email. The service will enable users to have their email automatically translated via Gengo's human translation network when needed. Customers simply make a few changes to their email server settings to route email through the service, with no software or plugins required. The service will open up for beta testing in late July or early August.
Avalon
Avalon is a replacement for the popular gettext localization utility. The utility, created by one of Gengo's developers, leverages cloud based human and machine translation services, and eliminates the need to deal with manually edited translation files, while enabling applications to translate dynamic content on demand. Initially developed for Google App Engine, which does not provide a native localization tool, it can be incorporated into any Python application or web service with little effort.
About Gengo
Gengo offers high-quality human translation at scale for companies that want to do business
internationally. Gengo translates text easily, accurately and quickly through a growing network of 5,000+ expert translators in every time zone. A free localization toolset helps manage efforts across languages and geographies, and API access for developers makes it easy for any site or service to access the Gengo platform on-demand.
For more information about Gengo, please visit: http://www.gengo.com or contact:
US Office
1730 S El Camino Real
San Mateo, CA 94402
Ana Zavareh, ana.zavareh (at) gengo (dot) com
Tokyo Headquarters
2-9-6 #301, Sendagaya, Shibuya-ku
Tokyo, Japan 151-0051