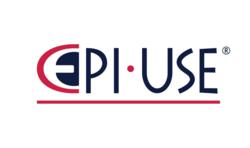 The HR revolution is here. Let us be your guide to next-generation solutions.
Atlanta, GA (PRWEB) July 19, 2012
EPI-USE, a global leader in providing human capital management (HCM) and talent management services, announced today a global SuccessConsulting partnership with SuccessFactors, an SAP company, to meet the growing demand for cloud-based HCM and talent management services and solutions. EPI-USE will deliver advisory, business process optimization and implementation services for the SuccessFactors Business Execution (BizX) suite, including core HR, talent management, and HCM analytics solutions.
"EPI-USE always looks for innovative and results-driven ways to help our clients meet their goals," said Leendert van der Bijl, managing director, EPI-USE America. "Our global partnership with SuccessFactors puts us in an excellent position to assist our clients with road mapping support and to provide expert guidance on how best to leverage their on-premise investments while taking full advantage of and planning for new cloud options. This provides more flexibility and powerful combinatory opportunities to our clients than ever before. We strive to advise our clients on finding the best solution and the best strategy for them based on their unique requirements. Once they have a plan, we believe our obsession with quality, results and the deep technical expertise EPI-USE is renowned for provides our clients with real and lasting value."
SuccessFactors delivers business alignment, team execution, people performance, and learning management solutions to organizations of all sizes across more than 60 industries. The EPI-USE Talent Management Practice will deliver highly specialized resources with deep experience in all of the focused talent components in the SuccessFactors BizX suite and provide comprehensive services in support of solutions from both SAP and SuccessFactors.
The EPI-USE Analytics Practice will add consulting and implementation services for SuccessFactors Workforce Analytics and Workforce Planning solutions, expanding its current services in support of SAP® BusinessObjects™ solutions, SAP NetWeaver® Business Warehouse and the SAP HANA® platform. The company's extensive experience in analytics and team experience with the SuccessFactors BizX suite will be an advantage to EPI-USE clients seeking advisory, strategy and delivery services to drive the right analytics results from their investments.
SuccessFactors' core human resources (HR) solution, Employee Central, is also a key solution for EPI-USE and its clients. As a long-time, dedicated HCM services provider, EPI-USE is a natural choice to support clients with a full HCM and talent management services engagement that helps ensure the right level of strategic planning, HR business process expertise and global rollout experience coupled with excellence in service delivery around the globe.
"Partners are key to SuccessFactors continued growth strategy," said Mercedes Ellison, vice president, global alliances and channels, SuccessFactors. "The combination of the SuccessFactors BizX suite and EPI-USE's human capital management expertise will help customers understand and bridge the gaps between their company's strategy and execution."
About EPI-USE:
EPI-USE is an SAP services partner and SuccessFactors partner focused on human capital management (HCM). With over 750 implementations and over 1,000 expert consultants worldwide, EPI-USE provides advisory, implementation and support services for HR/payroll, talent management, analytics, mobility, employee and manager self-service, SuccessFactors and more. The company's unique HCM, talent management and analytics expertise with innovative services drives workforce optimization and business excellence with proven results. The HR revolution is here. Let us be your guide to next-generation solutions. Learn more at http://www.epiuse.com.
Follow EPI-USE on Twitter
Follow EPI-USE on Facebook
Follow EPI-USE on LinkedIn
SAP, SAP NetWeaver, SAP HANA and all SAP logos are trademarks or registered trademarks of SAP AG in Germany and in several other countries.
Business Objects, BusinessObjects and the Business Objects logo are trademarks or registered trademarks of Business Objects in the United States and/or other countries. Business Objects is an SAP company.
All other product and service names mentioned are the trademarks of their respective companies.