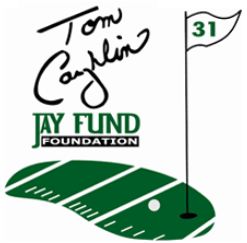 the 8th Annual Tom Coughlin Jay Fund Wine Tasting Gala raised $255,000, which goes directly to provide support for families of local children suffering from cancer
(PRWEB) July 20, 2012
On March 16, 2012, Foundation Financial Group employees in the Jacksonville executive office attended the 8th annual Tom Coughlin Jay Fund Wine Tasting Gala in support of the Jay Fund. Foundation Financial contributed a significant financial donation to the cause.
The mission of the Tom Coughlin Jay Fund Foundation is to assist children with leukemia and other cancers and their families by providing emotional and financial support to help reduce the stress associated with treatment and improve their quality of life. The Tom Coughlin Jay Fund Foundation provides help to the whole family and allows them to focus on being a family at such a critical time.
"The Tom Coughlin Jay Fund Foundation is a wonderful organization that provides families the opportunity to personally care for their children during a crucial time without worrying how the mortgage will be paid or how food will appear on the table," said Kris Williams, Foundation Financial Group's president. "I am very proud to be part of a company that lends its support to amazing organizations like the Jay Fund. Overall, the 8th Annual Tom Coughlin Jay Fund Wine Tasting Gala raised $255,000, which goes directly to provide support for families of local children suffering from cancer. I am honored to have taken part in this event."
The Tom Coughlin Jay Fund Foundation was created in 1996 in the honor of Jay McGillis. Jay was a very special young man who developed leukemia while a member of the football team at Boston College. Tom Coughlin was inspired by the courage, compassion and faith he and his family demonstrated during the course of his illness. Coughlin witnessed first-hand the financial and emotional struggles the family suffered through and vowed to help people in the same situation if he ever had the opportunity.
For more information on how you can help this great cause, please visit http://tcjayfund.org/.
About Foundation Financial Group
Foundation Financial Group is a multibillion dollar financial services corporation. FFG offers its customers Best in Class service through its Insurance, Retirement, Mortgage, and Tax Services. Named one of the fastest growing financial companies in the country by INC magazine, FFG has continued to grow its nationwide presence with over 100,000 new customers per year in 38 states. In addition to the value that Foundation Financial provides every customer, it is also dedicated to its communities and the people who live in them. Through a vast array of philanthropic endeavors the company not only provides significant monetary donations but also fosters a workforce environment that encourages all team members to personally make a difference. Foundation Financial is committed to its strong focus on customer service and community investment as it continues to grow and compete with the largest financial institutions in the world.
For additional information, interview and image requests, contact the Foundation Financial Group Public Relations team at 866-659-3200.