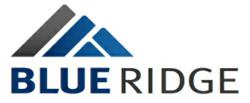 The proper forecast truth for each level in the supply chain helps enable that retail sale and minimize inventory expense.
Atlanta, GA (PRWEB) July 17, 2012
Leading provider of SaaS inventory optimization and analytics solutions, Blue Ridge designed their multi-echelon application to address the complexities of an omni-channel retail environment with multiple tiers of demand.
Blue Ridge asserts that their precision in multi-echelon forecasting provides an opportunity to improve inventory timing, which reduces inventory risk and cost without jeopardizing demand fulfillment. Blue Ridge Multi-Echelon has introduced unique, game-changing capabilities to the marketplace:

Accurate demand segmentation and forecasting at each SKU-location, to effectively predict consumer sales for each individual channel, and inclusive of all channels
Precise projection of downstream orders, their schedules and constraints, to translate consumer sales into supply chain forecasts
Daily granularity and daily revision of SKU-level, time-phased demand and supply planning
Recognizing continuously increasing supply chain complexity, Blue Ridge identified that a gap existed in effectively predicting demand beyond the stores. The company recognized that retail dynamics required the ability to translate demand-shaping initiatives and retail sales into supply chain forecasts. These forecasts had to not only consider demand side impacts, but also the precise impact of order schedules, pack rounding and shipping constraints in effectively providing product availability.
Blue Ridge developed their multi-echelon solution due to the company's awareness that traditional DRP methodologies weren't precise enough to be effective in a retail environment. High SKU counts, order composition, supply schedules, and other factors unique to retail led Blue Ridge to a complete redesign of time-phased planning. This new approach allows the solution to accommodate the dynamics that have until now hindered to the ability to provide an accurate forecast in a multi-tiered supply chain.
"One difficulty that many companies face in planning stems from trying to translate retail sales to supply chain packs," said Amber Salley, principal research analyst covering supply chain processes at Gartner. "Solutions that facilitate this translation effectively offer benefits in demand planning, production planning, procurement, financial planning and beyond."
Blue Ridge has continued to innovate and evolve their enterprise offerings. The company's commitment to enterprise-class SaaS solutions is what drives initiatives like this revolutionary multi-echelon solution. "Many companies are searching for one version of the truth when it comes to forecasting," stated Greg White, CEO of Blue Ridge, "What we've seen is that there is one source for truth, the retail sale, but the translation of that into the proper forecast truth for each level in the supply chain helps enable that retail sale and minimize inventory expense."
About Blue Ridge Inventory
Blue Ridge leads the way in enterprise-class Software-as-a-Service supply chain solutions. Blue Ridge solutions and services turn inventory investments into cash flow and revenue generation opportunities. The company's robust cloud-based solutions deliver a tightly-integrated, yet flexible architecture for demand analytics, forecasting, planning, replenishment, SKU rationalization and other demand-driven optimization solutions to provide a sound foundation on which companies can solidify and enhance their supply chain initiatives. To find out why global supply chain leaders such as CVS, Shamrock Foods, CRP Industries, Europris, Home Hardware, Martin Brothers and Burris Logistics trust Blue Ridge and its unmatched expertise to be their inventory alignment partner, visit http://www.blueridgeinventory.com