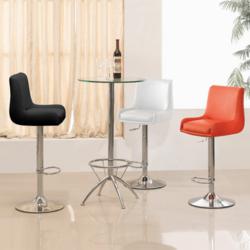 (PRWEB UK) 18 July 2012
FurnitureInFashion, a leader in manufacturing award winning furniture products, proudly announces its deal with different restaurants, hotels, bars, pubs and cafes for providing furniture items throughout the event of Olympics. FurnitureInFashion has secured Olympics deals with some of the best hotels, pubs, bars and cafes in UK. With the games so close, every restaurant, pub and hotel is naturally looking out to improve their services and overall ambiance to entertain the tourists. Asad Shamim, the owner of FurnitureInFashion on securing the Olympics deal said, "Seeing Britain on show throughout the world and the frenzy among public, it is a huge source of pride for FurnitureInFashion to be a part of such a grand event. The hype in Britain at the moment speaks volumes about so many people who are coming to see the Olympics and we with our products are determined to entertain each one of them with luxury and style."
The restaurants, pubs, cafes, bars and hotels have secured deals with FurnitureInFashion for products like coat stands, bar stools, bar tables, valet stands and other furniture. Many restaurants have ordered bar tables with 2-5 revolving stools to arrange them as sets for families or groups of people. The number of hotels has increased as the game is getting closer. This surge has made many hotels and bars to place large orders with FurnitureInFashion for different bar and restaurant items. Asad said, "The dedicated hotels, bars and restaurants trust in the name of FurnitureInFashion. This is why the designers at FurnitureInFashion are working with dedication and passion to provide the best furniture items for all these bars and restaurants."
To provide benefit to all the restaurants and bars, FurnitureInFashion is also offering discounts on the bar furniture. FurnitureInFashion is offering the discounts for limited time with 10% off all items including coat stands, bar tables, bar stools, valet stands and other furniture. Asad said, "Our fantastic team of designers and management will build friendships, ignite team spirit and strengthen bonds to create memorable experiences that will be talked about for years to come."
Asad shared his experience about the year 2012 in UK and said that 2012 has been a monumental year for the United Kingdom as it celebrated Queen's Diamond Jubilee and now the London Olympics. This has made Britain the centre stage of the world which has given FurnitureInFashion an opportunity to expand its business and win more businesses in the UK and around the globe.
Asad Shamim also added, "With the start of the Olympics games comes a time where friends and families get together to watch their favorite events. FurnitureInFashion in order to provide comfort and relaxation is working towards designing furniture items that will transform the Olympics experience for millions of people in the United Kingdom."
FurnitureInFashion is an online retail company based in the United Kingdom. The company is one of the largest online retailers in the UK. FurnitureInFashion is supplying over 7000 furniture products with a free delivery service in UK. FurnitureInFashion provides everything from umbrella stand, wall art and other accessories to bedroom, dining room and living room furniture at the cheapest possible prices in the UK.
Customers can either visit the showroom of FurnitureInFashion in Bolton or visit the website http://www.furnitureinfashion.net for further information and details regarding the furniture products and other company policies.