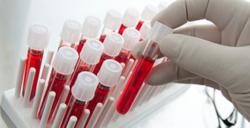 (PRWEB) July 19, 2012
While there are a couple of smaller entities that have served these markets individually in the past, MDLabTests.com is broadening the depth & breadth of their services by offering true physician approved, nationwide lab testing services. With a licensed physician providing oversight to patients in each of these locations, the lab test referral service provides a convenient, safe, reliable alternative to traditional blood testing services.
MDLabTests.com is revolutionizing the health care industry by offering physician approved laboratory testing services that provide a convenient, confidential, reliable and affordable way for consumers to take control of their health care costs and provide them complete access to their health information. MDL's mission is to provide access to affordable laboratory testing online & strive to expand the field of preventative medicine by giving everyone access to affordable screening in a safe and reliable atmosphere.
To ensure the highest-quality blood testing practices and procedures to provide the most accurate results, the MDLabTests.com physicians utilize the country's largest fully CLIA certified medical reference laboratories. Quality and confidentiality of all lab tests and patient privacy is guaranteed.
Being able to order a lab test online has a great many benefits to those looking to save money on their health care:

Ordering your medical laboratory blood tests online will help individuals & families, save on health care costs.
No co-pays and no doctors visits required because the physician referral is included in our service
No deductibles so no-hassles in dealing with insurance providers
Use only CLIA certified laboratories to process your lab tests
CONFIDENTIAL results sent via secure email, typically within 48 hours!
Physician oversight ensures that the correct labwork is ordered
Having a network of physicians reviewing results also means that for consultations on critical values, alerts, & positive results on STDs, all results & counseling are handled with the utmost privacy & confidentiality.
The future of health care is here today. Take control of health care costs and personal health information by accessing blood tests through MDLabTests.com ordering physician. All lab testing is completely confidential and secure. The nationwide physician network aims ensure complete confidentiality and accuracy of lab test results.