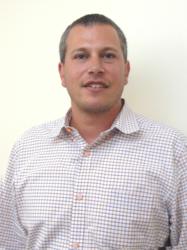 No one would have ever thought that a Wall Street guy could be taken seriously in the fashion industry ...
Manhattan, NY (PRWEB) July 18, 2012
Today's turbulent economy has discouraged many in pursuing their entrepreneurial spirit, in making career moves or in even considering any form of risk. But for some, the characteristics of a down economy can offer opportunities and open doors. This is the case for one entrepreneur: a man that traded risk for return by going from Wall Street's floor broker to fashion's front man.
According to the US Small Business Association, roughly 50 percent of start-up businesses do not survive their first five years. And the Social Science Research Network says that first-time entrepreneurs have only an 18 percent chance of succeeding.
But Eric Freiberg defied these odds when he chose to build a business from scratch, sacrificing his secure career on the floor of the New York Stock Exchange for a dream that lived far from his comfort zone: discount fashion sales. Freiberg followed his entrepreneurial instinct in October 2011 to create SweepStreet.com, a website offering high-end brand name jewelry at bargain prices.
"Although the state of our economy is not ideal, I saw a void in the market and decided that this was my time to build something that I could call my own," Freiberg said. "The success of my business concept hinged on the commerce characteristics in a down economy – bargain shopping -- so it was a case of build it now or never."
As quickly as it was conceived, it has flourished; SweepStreet.com will celebrate its one-year anniversary this fall. Since its launch less than eight months ago, the ecommerce site has experienced tremendous growth, securing 30,000 unique customers and more than 40,000 Facebook fans. The key to his success? Freiberg says, "Specialization, social networking and excellent relationships."
"Working closely with others who you trust and who trust you is the only way to enjoy and prosper in your career," said Freiberg. "I had to build strong relationships with those that I worked with when trading. Similarly, in order to offer such deep discounts from such well-known designers, excellent relationships are a must. SweepStreet would not be successful – or even exist -- if it weren't for the lessons that I learned during my career in finance."
Freiberg claims that he has always been a "Wall Street guy" with an interest in finance. He started his career as a retail stockbroker, later becoming a proprietary market maker and eventually found himself working on the floor of the NYSE for ten years. According to Freiberg, these experiences taught him the fundamentals of risk management that gave him the confidence to branch out on his own.
"My entire career has revolved around taking educated chances and predicting outcomes," said Freiberg. "This was true when working with stocks and this is true now that I have started a new company in the midst of this economic downturn."
Although he has found success in SweepStreet.com, Freiberg says starting a new business is not for everyone.
"You have to have more passion than you know what to do with," Freiberg says. "You have to just know you were born to be an entrepreneur and be dedicated 100 percent. That's the core characteristic that defines success."
With just one year under his belt, Freiberg has found such success that he plans to expand his international presence and, of course, continue to dominate the domestic retail market.
"No one would have ever thought that a Wall Street guy could be taken seriously in the fashion industry," says Freiberg with a smile. "But overcoming the odds, statistics -- and sometimes the jokes of others -- is what it's all about. Understanding your selling environment and building a business around the needs of consumers in that environment is smart business. I just happened to find it in rings and necklaces instead of stocks and bonds."
ABOUT SWEEPSTREET
Launched in 2011 and based in New York, SweepStreet is the collaboration of well respected jewelers and financial managers bringing a new concept to the online world: combining the accessibility to exceptional jewelry and the chance to win prizes with favorable odds. SweepStreet features brand name jewelry at highly discounted prices from recognized designers such as Judith Ripka, David Yurman, Gucci, Bulgari and more. With authentic jewelry and new merchandise for the sweepstakes, SweepStreet offers an unprecedented online shopping experience. Visit SweepStreet.com for more information.