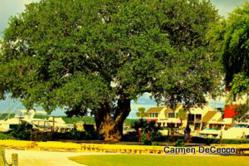 Hilton Head has been a model for green-sensitive design for over fifty years. As the first eco-planned destination in the US, we're glad to impart to others how we have maintained this vision," states Susan Thomas, VP of the HHI Chamber of Commerce.
Hilton Head Island, SC (PRWEB) July 19, 2012
The Harbour Town Yacht Basin in Sea Pines Resort of Hilton Head, SC was recently toured by a contingency of Chinese developers to learn about building environmentally sound resorts and communities, establishing the island as a model for green-friendly development in the evolving global community, announced The Vacation Company (a vacation rental agency on Hilton Head Island specializing in weekly vacation property rental management).
Representatives from China's Vanion Investment Group and Thailand's Phuket Boat-Lagoon Col, Ltd (partner companies for the Ningbo International Ecological Yachting Harbor Project, a marina resort projected along 22 miles of the Pacific coast), first met Ed Modzelewski, Chairman of Applied Technology and Management Inc. (ATM) at a convention in Shanghai during this past winter, and arranged to get ideas for sustainable resort building and earth-friendly designs by visiting Hilton Head and neighboring Palmetto Bluff. ATM is a coastal, environmental, engineering, design, and consulting firm with offices extending from Hilton Head, SC all the way to Dubai. Last week, July 10th, representatives from China and Thailand made the trip and toured Harbour Town Yacht Basin with Modzelewski, and later, nearby Palmetto Bluff development.
This is great news for Hilton Head's business and tourism industry, but comes as no surprise to those who visit, invest in, and live here. As Bob Hawkins, co-owner of The Vacation Company states, "China has, and always will have a big influence on our earth's environment from a development standpoint. We are delighted to share anything that we have learned over the last fifty years with them."
The appeal of Hilton Head has always been evident in its attention to preserving nature and indigenous wildlife when construction began in earnest, back in the early 1970's by the beloved visionaries, brothers Joseph and the late, Charles Fraser. Their commitment to maintaining the island's natural beauty was evident in their building policies that endure today that prohibit (among other things) erecting any building above five stories high, and razing nearby trees unless they were truly a threat to the structure.
"Having grown up within the tradition of responsible environmental development under the shadow of the brothers responsible for the oft-emulated modern-day Hilton Head, I have seen this island grow from a sleepy coastal retirement community into a vibrant world-class resort," says Charlie B. Fraser, realtor and son to Joseph Fraser. "Many of the early Sea Pines developers have carried on the planning traditions of building homes that would blend in with the trees and environment, to help Hilton Head maintain its position as a pioneering example of eco-friendly resort development."
After Charles Fraser's death in 2002, he was buried under the Liberty Oak in famous Harbour Town Yacht Basin, located in the Sea Pines area of Hilton Head. The poignant footnote to his life's story is the reason behind why he was laid to rest under the ancient live oak; when construction of the marina began in the late 1960's, Charles Fraser had insisted on dredging the marina around the tree, so as not disturb it, rather than cutting it down. To this day, the Liberty Oak is photographed and beloved by the many thousands of families that gather around it nightly during the summer season to listen to Gregg Russell sing as he has for the past thirty years.
The Vacation Company is a rental agency committed to providing top-quality service and accommodations to island visitors, family vacationers, and property owners. Celebrating 25 years managing Hilton Head's luxury home and villa rentals, The Vacation Company continues its own tradition of supporting island community organizations and events such as the RBC Heritage Presented by Boeing annual golf tournament, the annual Professional Tennis Registry (PTR) tournament, and the Rest & Relaxation (R&R) program which offers home rentals to members of the armed forces on leave with their families.