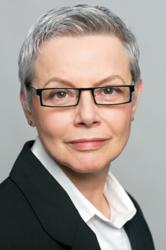 Rockland, ME (PRWEB) July 17, 2012
On Monday, August 6, the Farnsworth Art Museum will present a program entitled The Artist as Philanthropist: The Emerging Field of Artist-Endowed Foundations. This conversation between Christine J. Vincent, Study Director, The Aspen Institute's National Study of Artist-Endowed Foundations; Christy MacLear, Executive Director, Robert Rauschenberg Foundation; and Farnsworth Art Museum Chief Curator Michael K. Komanecky will discuss new research on this fast-growing field and highlight the activities of one of its leading institutions. The conversation, free of charge with museum admission, will take place at 10:30 a.m. in the Farnsworth Art Museum auditorium. As seating is limited to 60, reservations are recommended. Please call the museum's Education Department at 207-596-0949. This program is sponsored by the Friends of the Farnsworth Collection.
The Aspen Institute's Study, the first research effort to examine the field of private foundations endowed by visual artists in the U.S., documented 300 foundations, many created in the past two decades, holding $3 billion in assets, half in art and intellectual property. Bearing names such as Haring, Lichtenstein, Mapplethorpe, Pollock-Krasner and Warhol, these organizations make grants to nonprofits and to artists and scholars. They steward art collections and archives, contribute artwork to museums, operate artist residency centers, and conduct cultural and educational programs. Some focus solely in the arts while others tackle social issues, such as HIV/AIDS, environmental conservation, animal welfare and mental health. In 2008, the aggregate value of grants paid by the top 30 foundations was more than $52 million. The Study's report may be viewed online at http://www.aspeninstitute.org/psi/a-ef-report.
The Robert Rauschenberg Foundation (RRF) was formed by the artist (1925-2008) during his lifetime to promote awareness of the causes and groups close to his heart. Following the conversion of Rauschenberg's estate into the foundation, RRF oversees the management of Robert Rauschenberg's artwork, including its exhibition and scholarship, as well as the growth of philanthropy programs central to Rauschenberg's concerns during his lifetime. RRF's operations now include scholarship and curatorial activities at 381 Lafayette Street, Rauschenberg's New York home and studio; exploratory projects at RRF's 19th Street Project Space; philanthropic programs focused on activism; innovation and collaboration; art and education; seed-funding grass roots arts organizations; and, finally, the Captiva Artists Residency. The Foundation's programs and resources are detailed online at http://www.rauschenbergfoundation.org.
The Farnsworth Art Museum celebrates Maine's ongoing role in American art. It offers a nationally recognized collection of works from many of America's greatest artists, with 20,000 square feet of gallery space and over 10,000 works in the collection. The Farnsworth has one of the largest public collections of works by sculptor Louise Nevelson, while its Wyeth Center features works of N.C., Andrew and Jamie Wyeth. The National Register-listed Farnsworth Homestead, the Olson House, a National Landmark, and Julia's Gallery for Young Artists complete the museum complex. Please visit http://www.farnsworthmuseum.org for more information on current exhibitions, programs and events.