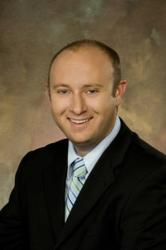 shortly before the trial the State reduced the DUI charge
Florida (PRWEB) July 19, 2012
In a recent case set for trial, the State of Florida reduced DUI charges against Florida DUI lawyer Darren Finebloom's client to reckless driving with no conviction.
According to the arrest report, the driver was stopped by a Sarasota Sheriff's DUI Task Force deputy for failing to stop at a stop sign. The driver admitted to impairment, and the officer requested that he perform field sobriety tests. After completing the field sobriety exercises, the defendant was arrested and asked to submit to a breath test on the Intoxilyzer 8000, which he refused.
After his release from the Sarasota County Jail, the defendant hired DUI attorney Darren Finebloom of Finebloom, Haenel & Higgins to represent him in his case. Attorney Finebloom filed a motion to suppress any statements and set the case for trial.
According to court documents, shortly before the trial the State reduced the DUI charge and Finebloom's client pled to reckless driving with no conviction, meaning he will be able to seal the record for the future.
Darren Finebloom
DUI and criminal defense attorney Darren Finebloom combines extensive trial experience with a personal commitment to protecting his clients' rights. Finebloom holds the highest rating by Martindale-Hubbell and has been given a "Superb" (10 out of 10) rating by clients and peers on attorney rating service Avvo.com. He received his Bachelors Degree in Criminology from Florida State University and attended Cleveland-Marshall College of Law, where he graduated with honors. A former Public Defender for the 12th Judicial Circuit in Florida, he currently serves as president of the Sarasota chapter of the Florida Association of Criminal Defense Lawyers.
Finebloom, Haenel & Higgins
Founded in 2004, Finebloom, Haenel & Higgins is a Florida criminal defense law firm, representing more than 150 drivers charged with DUI annually. Its team of aggressive attorneys also fights cases involving traffic tickets, drug charges, juvenile offenses, battery and other crimes. Telephone calls are answered seven days a week, and case consultations are free. The firm has offices throughout Florida in Sarasota, Tampa, Orlando and Clearwater. For more information about the firm and criminal lawyer Darren Finebloom, go to http://www.fightyourdui.com.
Office Locations:
Finebloom & Haenel P.A.
200 N. Washington Blvd.
Sarasota, FL 34236
(941) 953-2622
Finebloom & Haenel P.A.
3426 W. Kennedy Blvd.
Tampa, FL 33609
(813) 649-8690
Finebloom & Haenel P.A.
2480 33rd Street, Suite B
Orlando, FL 32839
(407) 472-1912
Finebloom & Haenel P.A.
4500 140th Avenue North, Suite 101
Clearwater, FL 33762
(727) 217-9795