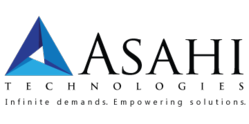 The striking feature of Drupal is its in-built modules that are customizable as per developer requirements, and this lends much needed flexibility for business operations
(PRWEB) July 18, 2012
A decade since its inception, Drupal has emerged as an industry standard in web content management and publishing field. Used in more than 200 countries with 180 languages, Drupal has significant influence all over the world. Open source and free it is a cost-effective option compared to proprietary CMS, making it an ideal solution for small and medium businesses. To let small and medium businesses access Drupal framework, Asahi Technologies a New York based Web Development firm launched custom web services with Drupal CMS for small and medium businesses at affordable cost.
This steady rise of Drupal has made companies of all sizes to consider it for their content management requirements. Easy to use, sophisticated and flexible, Drupal has plenty of features to offer for all from a web development team to a small business owner who doesn't know the complex structure of web CMS. The striking feature of Drupal is its in-built modules that are customizable as per developer requirements, and this lends much needed flexibility for business operations. Apart from being a simple CMS, Drupal can be used for every web requirement from blogs to enterprise applications.
"We are excited on the launch of custom Drupal services for startup and enterprise level businesses" stated Vinod Subbaiah, CEO of Asahi Technologies. "We at Asahi Technologies have wide expertise in developing custom Drupal solutions to meet any client requirement. As the market grows for open source CMS at enterprise and startup level, these customized solutions could be a game changer. And it gets us closer to our goal of providing custom web solutions at affordable cost for small and medium businesses"
About Asahi Technologies
Asahi Technologies is a New York based web design and development firm that provides software consulting and development solutions to small and medium level businesses all across North America. Asahi Technologies specializes in responsive design, cloud computing, online marketing, mobile application development and open source technologies. Under the leadership of Mr. Vinod Subbaiah, who himself started his career as a software programmer, Asahi Technologies' team comprises of experienced software professionals have extensive knowledge of technology covering B2C and B2B operations. The firm's headquarters is located in New York City, NY.