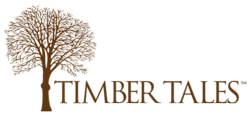 My collectors love my sneak peak videos. It makes them feel like they are in my studio watching me create my next Timber Tale piece
Williamsport, Pennsylvania (PRWEB) July 18, 2012
Originally created by nature and brought to life by Wildlife Artist Joan White, highly collectible Timber Tale art pieces are now viewable in vivid detail on Joan's freshly launched website, http://www.timbertales.com.
As a child, Joan discovered her gift to see nature scenes in the grain of wood and then bring that image to life using a technique she calls, Grain Rendering, which involves layering almost transparent oils over and over until the hidden images of nature magically appear for all of us to see.
These rare Timber Burls are nuggets of nature that reveal scenes of wildlife or landscape for Joan to see. Literally, no two Timber Tales are ever alike- they cannot be replicated or duplicated as they are created on the wood itself. It's as if Mother Nature is sharing her secrets with Joan and in turn, Joan is sharing those secrets for her collectors to keep for years to come.
In addition to her one of a kind timber burl art pieces, Joan's limited edition actual-sized digital reproduction lithographs are available for purchase. Each lithograph of Joan's original timber burl art shares the same unique wood-grained story, direct from nature and explained by Joan White herself.
Joan's Timber Tale website takes full advantage of digital technology by allowing collectors to watch the entire creative process of wood transforming into art.
"My collectors love my sneak peak videos. It makes them feel like they are in my studio watching me create my next Timber Tale piece," says Wildlife Artist Joan White. On the Timber Tale website, collectors and nature lovers can watch various videos of Joan creating her one-of-a-kind Timber Tales. Joan's highly collectible pieces have been purchased by wildlife art aficionados from all over the world, investing as much as eight thousand dollars or more, for an original piece from her Timber Tale collection. Joan's Limited Edition Prints are available both framed and unframed in actual size reproductions of her unique Timber Tales.
Joan White has been creating her one of a kind art for over 25 years. Joan's award-winning work has been featured in various publications as well as in her own book, Pictures in Wood, which explains her extensive artistic process.
To celebrate the launch of http://www.timbertales.com, Joan White has created a limited edition series of scaled down (8x10) lithographs of some of her most cherished pieces for new visitors of her site. Each print is signed and numbered personally by Joan. Only 1001 will ever be produced, and for a limited time are available as a Free Gift to new collectors who visit the Print Art section of her site.
About Joan White
Joan White's visionary creations have inspired many to rethink how we look at nature. Born with an innate talent to see images in the simple grain of a tree, Joan learned to transfer her visions through the art of painting directly on the grain of wood, making the timber itself come alive.
For more information on Joan White's art or to set up a personal tour of Joan White's studio, visit http://www.timbertales.com, call (888) 749-3015, or email info(at)timbertales(dot)com