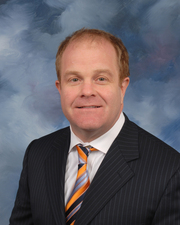 Sauget, IL (PRWEB) July 19, 2012
Freight Forwarder FW Logistics recently implemented Mercurygate as its Transportation Management System, according to Mark Cusumano, President and CEO of FW Logistics.
"The switch to Mercurygate will help us offer the lowest possible rates to our customers, while still providing superior service they expect and deserve," said Cusumano. "Other benefits include improved customer visibility to their load data, timely reports and enhanced EDI capabilities."
FW Logistics will be using Mercurygate for all its customers' LTL, TL, rail, intermodal, air freight, ocean freight and multimodal shipments. With its simplified data entry, elimination of many manual steps and enhanced communication with all parties, Mercurygate will improve speed and efficiency, no matter if the job is local/regional in scope or global in nature.
"Another benefit of this TMS solution is its dynamic process flow," Cusumano added. "Mercurygate can grow and change with our business and with the needs of our customers. Flexibility and adaptability are important."
Based in the St. Louis metropolitan area in Sauget, Illinois, FW Logistics is a full-service freight forwarder with more than 30 years' experience in all phases of logistics for general, food-grade and hazardous materials. The firm is a brick and mortar multi-modal logistics provider serving domestic and international clients.
For more information about FW Logistics and its capabilities as a freight forwarder, visit the About Us and Freight Forwarding pages of the FW Logistics web site.