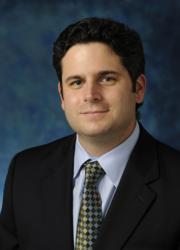 When interviewed on this honor, Dr. Gleiber stated, "To be elected by other M.D. colleagues into Super Doctors based on who they would seek for treatment of a spine condition is a major honor that I do not take lightly. I'm deeply humbled."
Boca Raton, FL (PRWEB) July 17, 2012
Michael A. Gleiber, M.D. is an Ivy League, Board Certified, Fellowship Trained Orthopaedic Spine Surgeon focusing his practice exclusively to injuries and diseases of the cervical, thoracic and lumbar spine. Dr. Gleiber treats all spinal disorders including herniated discs, spinal stenosis, scoliosis, myelopathy, degenerative disc disease, spondylolisthesis, spinal trauma, and tumors and infections of the spine. His practice has recently been listed as one of The Top 50 Spine Surgery Practices to Know in the U.S., by Becker's Spine Review.
Dr. Gleiber is regarded as one of the best spine surgeons in South Florida for his surgical skill, exemplary post operative results, and caring bedside manner in treating his patients with complex spinal problems. He is a leader in the field of spine surgery of the neck and back and uses the most modern minimally invasive techniques and surgical approaches. He has been awarded the Patient's Choice Award by Vitals.com for 2008, 2009, 2010, and 2011 the Compassionate Doctor Recognition by Vitals.com for 2010 and 2011 and has received recognition in Jupiter and The Palm Beacher Magazine publications for his dedication in the specialty of spine surgery.
Dr. Gleiber has received specialized training in the latest microsurgical, minimally invasive, and motion preserving spinal procedures and has a special interest in complex spinal problems. He works closely with rehabilitation experts as well as pain management specialists for "patient-centered" non-operative care when indicated for his patients.
Dr. Gleiber holds memberships in various professional organizations, including the North American Spine Society, The American Board of Orthopaedic Surgery, and The American Academy of Orthopaedic Surgery.
Dr. Gleiber is a frequently invited guest lecturer at research institutions and hospitals where he is asked to share his knowledge on the surgical and non-surgical treatment of various spinal conditions. Additionally, he has a special interest in the development and design of spinal surgical implants and instruments.
For media inquiries please contact the office of:
Michael A. Gleiber, MD, PA
Board Certified Spinal Surgeon
Telephone: 561.972.6464
Fax: 561.972.6515
http://www.michaelgleibermd.com
Office locations:
2141 Alternate A1A S.
Suite 220
Jupiter, FL 33477
670 Glades Road
Suite 300
Boca Raton, FL 33431