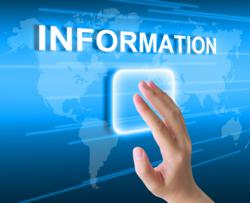 The kiosks are simple and fast to operate. And Genkiosk ensures availability is high.
Sheffield, UK (PRWEB) July 24, 2012
Self-service kiosks, powered by Genkiosk the kiosk software, are the easiest, fastest way to access information, from airports to shopping malls, to restaurants and beyond.
GWD Media, the makers of Genkiosk, analysed the performance of their information kiosks from the Americas to Europe, to the Middle East, and beyond. As a result, the sector will be a primary focus for growth, starting today (24 July 2012).
Everyone needs information. And increasingly, an interactive self-service kiosk is the best source. Especially when Genkiosk, the kiosk software, ensures the right information is available and accessible. Every time.
In today's world of smart phones, tablets, and online-everywhere-anytime, it is possible to grow blasé about getting fast access to information. It can feel like facts are always on hand. Until a connection fails or something else goes wrong. And a significant proportion of the population do not yet have a personal conduit to the Cloud.
Take a large airport for example. Like Dubai, where it feels like the whole world is in transit. And passengers are unsure where to go next.
Or a fast food chain a customer has never used before. While regular clients may be able to recite the choices from memory, newcomers can easily be overwhelmed by the range of options.
Both scenarios are ideal applications for self-service information kiosks. Unlike traditional digital signage, which is dumb in its restriction to pre-set sequences, displayed on a fixed roster, kiosks respond to each individual's enquiry - typically via touch-screen. Every user can access precisely the right information efficiently. Which gate is the flight to Miami? What burgers are there for vegetarians? Where in this mall is a specific store?
The interactive kiosk solution is a perfect information support to customers, and the public - especially in these days of efficiency, where staff are often thinner on the ground.
For the operator or site-owner, the key challenge is to ensure the relevant information is maintained, distributed and updated smoothly, without security risk, and with maximum uptime. The answer to this challenge is Genkiosk, the most powerful management system for interactive kiosks.
Genkiosk manages data on the kiosk, so that everything is held centrally and distributed efficiently - with maximum security. Genkiosk also monitors performance, checking whether - and how well - each kiosk is performing. When problems do arise, normally they can be fixed remotely - saving maintenance costs and minimising downtime. And Genkiosk monitors user behaviour: analysing what information is most useful, to ensure ongoing improvements in content and functionality. Where justified commercially, Genkiosk also adds additional applications beyond passive display, including payments, money transfer and photo printing.
James Oladujoye, CEO of GWD Media the providers of Genkiosk comments: "I am an impatient person myself, and hate having to wait. I see easy-to-use, readily- available interactive kiosks as hugely beneficial. The kiosks are simple and fast to operate. The availability is high – up to 24 hours a day – and they often remove the need for customers to stand in line or wait for human assistance."
And thanks to today's technology, even remote locations are no longer out of reach: Genkiosk is in the Cloud, opening up a whole new world both socially and commercially, whatever the geography.
Genkiosk has seen self-service kiosks growing hugely in popularity over the last few years. Not equally everywhere, but in certain parts of the world, wherever the commercial proposition makes sense for customers and end-users.
Countries like Qatar and Saudi Arabia, where building booms have attracted a large migrant workforce are seeing particularly strong growth.
The result for end users: they get what they want - quick and easy. And for the operators of kiosks, there is huge commercial opportunity in servicing this need. But it is not just about business, social benefits also arise from getting the population connected – and in touch.
These factors have led to an increase of business – and an extension of focus – for Genkiosk. The kiosk software that started with Internet access has now expanded to include:
Paying bills
Printing photos
Accessing information
Transferring money
Browsing and shopping.
And every country has its own specific needs: self-service is just a way of making things quicker and easier.
Long established in North America and Europe, high growth areas in recent years have included the Middle East and the Pacific Rim. Examples include the UAE, Qatar, Saudi Arabia and the Island of Fiji, where Genkiosk is already well established.
Genkiosk, from GWD Media was first developed to run and manage pay-as-you-go Internet kiosks. It has now grown to cover the full range of self-service applications.
After launching in Europe, it expanded first to the Americas, then the Middle East and beyond, going global via multinational customers and now with direct clients as far afield as Fiji in the South Pacific.
Genkiosk is delivered via the Cloud, maximising service and availability in every region of the world.
VeoVend, the sister of Genkiosk, provides the same monitoring and management services for more traditional vending (snacks, drinks, beverages, retail.) A hardware plug-in, with mobile phone SIM, gives online access to even the most basic vending machine.
GWD Media is headquartered in Sheffield, UK, and operates worldwide.