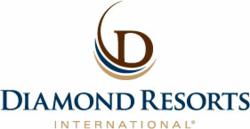 Las Vegas, NV (PRWEB) July 17, 2012
DIAMOND RESORTS INTERNATIONAL® (Diamond), a global leader in the hospitality and vacation ownership industries, hosts British Prime Minister, David Cameron, and fellow British dignitaries at Cabo Azul Resort during the G20 Summit in Mexico.
In addition to the British Prime Minister, resort guests included Judith MacGregor, British Ambassador to Mexico; George Osborne, Chancellor of the Exchequer – Second Lord of the Treasury; Lord Steven Green, Minister of State for Trade and Investment and former Group Chairman of HSBC Holdings plc; and Kim Darroch, National Security Advisor to Her Majesty's Government.
According to Stephen J. Cloobeck, Chairman and Chief Executive Officer, Diamond Resorts International®, "We are pleased to have the opportunity to deliver The Meaning of Yes® and provide service excellence to the British Prime Minister and fellow British dignitaries at our Cabo Azul Resort in Mexico. The resort is in a class of its own and its team members are top tier."
Diamond Resorts International®, with global headquarters in Las Vegas, Nevada, is one of the largest hospitality companies in the world with more than 220 branded and affiliated resorts and over 27,000 guest beds in 28 countries with destinations throughout the continental United States and Hawaii, Canada, Mexico, the Caribbean, South America, Central America, Europe, Asia, Australia and Africa. Offering simplicity, choice and comfort to more than 490,000 owners and members through the branded hospitality service of approximately 5,000 team members worldwide, Diamond Resorts International® is dedicated to providing its guests with effortless and relaxing vacation experiences every time, for a lifetime.
Annually, nearly 1.4 million owners, members and guests enjoy the simplicity, choice and comfort Diamond Resorts International® offers through our branded hospitality experience.
About Diamond Resorts Corporation
Diamond Resorts Corporation and its subsidiaries develop, own, operate and manage vacation ownership resorts and, through resort and partner affiliation agreements, provide owners and members with access to 75 managed resorts, 149 affiliated resorts and four cruise itineraries through THE Club® at Diamond Resorts International®. To learn more, visit DiamondResorts.com.