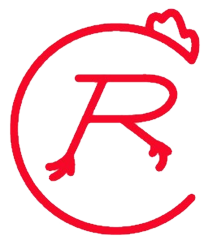 We chose Running Chicken to be this year's OctoGala sponsor recipient not only for their unique approach to social entrepreneurship, but for their ability to consistently maintain life changing programs with minimal resources.
San Francisco, CA (PRWEB) July 18, 2012
Bay Area-based non-profit Running Chicken, formerly known as GlobalEyes, announced today that they will be the sponsor recipient of GitHub's first annual OctoGala red carpet event. All ticket proceeds will directly support Running Chicken's community-based development projects in Kenya.
In a space crowded by mismanaged government programs and top-down approaches, Running Chicken's simple model engages its Kenyan partners in a collaborative process for identifying community needs and designing solutions with lasting impact. Running Chicken programs focus primarily on education and health; core projects include a home and resource center for vulnerable children, and a primary school feeding program. The organization also launches time-bound fundraising campaigns to support community-driven initiatives such as malaria education, insecticide-treated bed net distribution, and latrine and rainwater harvesting system installation. Running Chicken embraces a transparency policy in its day-to-day operations and prides itself on efficient stewardship of resources with 99 percent of funding invested directly into programs.
GitHub, a San Francisco-based social coding company, is the best place to share code with friends, co-workers, classmates, and complete strangers. The company offers users a site where they can store, write, and collaborate on software-coding projects, allowing developers to easily contribute new code and streamline complex projects.
This year GitHub will be hosting its first annual OctoGala, a red carpet event taking place at the Brick and Mortar Music Hall in San Francisco. The event will be held Sunday, July 22nd – doors open at 8 p.m. Attendees are encouraged to grab their top hats, tails, and ball gowns, for an evening of delicious food, cocktails, entertainment, and dancing! All ticket proceeds will go directly to Running Chicken.
"As a company that was founded just four years ago, we understand the remarkable things that can be done with the right vision, execution, and support," stated Tom Preston-Werner, CEO of GitHub. "We chose Running Chicken to be this year's OctoGala sponsor recipient not only for their unique approach to social entrepreneurship, but for their ability to consistently maintain life changing programs with minimal resources. We consider them Octocat APPROVED!"
"Running Chicken shares GitHub's values of transparency and collaboration, and we are both thrilled and honored to be chosen as OctoGala sponsor recipient," stated Veronica Ensign, executive director at Running Chicken. "Funds raised from this event will provide essential support for projects that are demonstrating the most promise for improving the livelihoods of our Kenyan partners."
Tickets are available; visit the following link to purchase tickets, or simply donate funds to help support Running Chicken's deserving programs. https://rally.org/octogala/donate
About GitHub
GitHub is the best place to share code with friends, co-workers, classmates, and complete strangers. Over a million people use GitHub to build amazing things together. With the collaborative features of GitHub.com, our desktop and mobile apps, and GitHub Enterprise, it has never been easier for individuals and teams to write better code, faster. Visit Github.com
About Running Chicken
Running Chicken partners with a local organization in rural Kenya to kick start community identified, designed, and owned development projects. Our mission is to provide support and resources so that grassroots innovations for community improvement can be tested, developed, implemented, and ultimately shared with other organizations in similar contexts. Visit Runningchicken.org
Running Chicken is actively seeking supporters. For media or sponsorship inquiries, please contact:
pr(at)runningchicken(dot)org