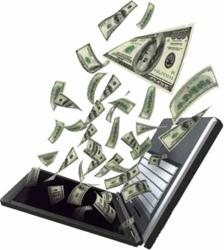 Watch Out for Falling Laptop Prices: Walmart Could Take Lessons from the Notebook Industry
Austin, TX (PRWEB) July 20, 2012
Silicon Hills -- Parts-People.com is publishing an ongoing topical Technology News Article Series detailing PC laptop technology developments, and a list of trends contributing to falling laptop prices through and including 2013, and beyond. One article in that topical series contains a "Snap Review of Laptop Trends & Developments", and is titled: "Watch Out for Falling Laptop Prices: Walmart Could Take Lessons from the Notebook Industry". That article enumerates and explains a "List of Price Reduction Tactics" such as:

Plummeting SSD (Solid-State Drive) Prices
Major Advances in Semiconductor Chip Fab Technology
Structural Reduction Analysis
7mm Hybrid HDDs
Plastic or Hybrid Plastic-Metal Bodies
Accelerated Volume Production
AMD Chip-sets for Ultrathin Laptops Competing with Intel's Branded Ultrabooks
Articles in this topical series with assessments on laptop trends and developments include:
2013 Notebooks, Ultrabooks, Laptops, Ultrathins at a Glance
Intel, ASML Semiconductor Technology – Betting a Wafer Wager, the Chips are Down
SSD Price Trends – Solid-State Drive Price Trends Synopsis
Watch Out for Falling Laptop Prices: Walmart Could Take Lessons from the Notebook Industry
Driving Convertibles & Merging Laptops + Tablets = Hybrids
Ultrabooks vs Ultrathins' Prices – AMD Kicks You Know What
AMD, Intel Chips Power-up Ultrathin, Ultrabook Laptop Sales
7mm HDDs Spin Down Prices on Ultrabook & Ultrathin Notebooks
AMD Ultrathins vs Intel Ultrabooks – Upcoming Notebook Sales Trends 2012
2 Trends Stand Out: 2012 Laptops / Ultrabooks / Notebooks
Ultrabooks & Ultrathins: The Incoming Tidal-Wave
About Parts-People.com
Established in 2002 as a start-up, entrepreneurial, family-owned business, Parts-People.com operates an online store that provides Dell laptop parts to businesses, school districts, individual consumers, government agencies, and non-profits.
In 2003 the company's rapid growth caused a move to centralize operations in 14,000 square-feet of mixed office, warehouse, and retail space; and the company continues to build components inventory in Austin's growing technology hub. With more than a quarter of a million parts in stock, Parts-People.com now provides one of the largest selections of Dell replacement parts on the internet.
The online store, at Parts-People.com, serves a large number of businesses, school districts, individual consumers, government agencies, and non-profits that do not, or cannot make eBay purchases, for a variety of reasons. The technical staff is composed of experts trained to work on Dell products exclusively; a substantial reason that individuals and organizations ship their laptops to Parts-People, from all over the world, for repair and service.
The company offers a B-2-B Service Discount Plan, as well as refurbished laptops.
Parts-People.com is a comprehensive knowledge-base resource center, with technology information services which include the Technology News, Analysis & Assessments section of the web-site.
In addition, the website provides continually updated service manuals, as well as daily production of online tutorial, do-it-yourself, how-to-repair laptop videos.
Parts-People's growth is enhanced by its location in Austin, which is recognized world-wide as a technology hub. The area is also home to offices of companies such as: AMD, Apple, Cirrus Logic, Dell, Evernote, Facebook, Freescale, Google, HP, IBM, Microsoft, National Instruments, Nvidia, PayPal, Silicon Labs, and 3M. Frequently called Silicon Hills, Austin is also known to art, music, and SXSW (South-by-Southwest) aficionados as simply, "the ATX".
Contact Information
Parts-People.com can be reached toll-free at 866-816-5254. The main phone number is 512-339-1990. The fax number is 512-339-1996. E-mail: info(at)parts-people(dot)com.