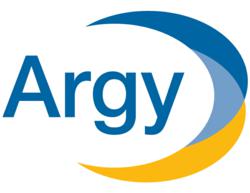 "I have never heard of one firm having so many SmartCPAs recognized in the same year"
Mclean, VA (PRWEB) July 17, 2012
Argy, Wiltse & Robinson, P.C. (Argy), one of the largest independent public accounting and advisory services firms in the nation, is proud to announce that six Argy partners have been distinguished as 2012 SmartCPAs by SmartCEO magazine. The SmartCPA award winners will be profiled in the September print and digital issues of SmartCEO. They will also be celebrated at an awards event in September. The following partners were nominated by SmartCEO readers, clients and the local business community for the award based on their leadership, expertise and accomplishments in their profession.
Sharon Berman specializes in providing comprehensive income tax, estate and gift tax and financial planning services to high net-worth individuals and closely held businesses. Sharon's experience of more than 20 years includes advising government officials, owners and athletes in professional sports, owners and executives in publicly traded companies, real estate professional services firms and government contracting companies.
Joan Holtz has 20 years of experience providing comprehensive financial and estate planning as well as tax compliance services to high net-worth individuals, corporate executives and business owners. She helps her clients achieve their goals in a tax efficient manner including assisting business owners with their pre- and post-transaction planning needs.
Chris Carson, a partner in the Assurance & Business Advisory group at Argy, has over 30 years of diversified audit, accounting and management advisory experience providing service to clients across an array of industries, with particular emphasis in the government contracting and technology markets. In his managerial role as head of the Assurance & Business Advisory group, Chris oversees audit projects and reviews and maintains quality control on client engagements.
Ed Plunkett has over 12 years of diversified auditing, accounting and management advisory experience serving companies in a variety of industries, including government contracting, technology, manufacturing and other service providers. Ed oversees multiple client engagements and plans, executes, directs and completes external audits.
Steve Ritchey has more than 20 years of varied public accounting and corporate financial experience. His primary responsibilities include audits, reviews and compilations to companies in various industries such as government contracting, software development, biomedical, construction contracting and hospitality.
Sara Zeller has over 15 years of experience providing diversified tax services to clients in a variety of industries. As a partner, her responsibilities include working closely with clients to successfully manage and minimize their tax liability by providing transaction-related tax advice, building effective entity structures and analyzing tax compliance and audit issues with minimization strategies in mind.
"I have never heard of one firm having so many SmartCPAs recognized in the same year," said Paul Argy, President and CEO. "I am extremely proud of each and I know that every one of them truly deserve it as they are fantastic at what they do for our firm and our clients. They lead by example. They as well as many of our other partners make a distinctive difference. Congratulations to each and every one of them as they certainly deserve such recognition."