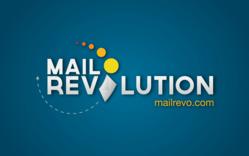 With over 25 years of experience in business mail, our mail experts have provided an easy approach to design, develop, and carry out your next direct mail marketing campaign on your own, and you never have to leave your computer!
Amarillo, TX (PRWEB) July 18, 2012
Mail Revolution is set to launch a new web site on July 19th that will revolutionize direct mail marketing. The goal of the site is to transform the small business owner's current way of mailing marketing materials by offering a one-stop-shop to purchase postcards and brochures for advertising certain products or services. Mail Revolution's target audience is small businesses that want to advertise with marketing materials, but do not have the budget to successfully do so.
Mailrevo.com offers a turnkey solution for direct mail advertising. With Mail Revolution, easily design custom templates for postcards and brochures, order a mailing list, and finish by completing the mailing. Mail Revolution created a streamlined process to allow for an easy-to-use navigation through the complicated process of mail. This site allows an individual to order a design and mail out a postcard or brochure without ever having to leave the computer.
According to the study, USPS Household Diary Study, 2010, "79 percent of households either read or scan advertising mail sent to their household." Among that advertising mail, postcards are the most likely to be read when compared to various other shapes of mail. Additionally, "consumers respond best to timely, relevant information catered to meet their specific needs." All of this data goes to show that American households continue to positively respond to direct mail marketing tactics when tailored to suit particular needs.
About Mail Revolution
With over 25 years of experience in business mail, Mail Revolution's staff are mail experts. These mail experts have provided an easy approach to designing, developing, and carrying out direct mail marketing campaigns without ever leaving the computer. The site's mission is to help small business owner's get the highest return on investment possible with advertisements and marketing plans, without sacrificing time, money, and energy searching for the best prices. Join the revolution, and find out why Mail Revolution is a one stop shop for postcards, brochures, and direct mail marketing needs.