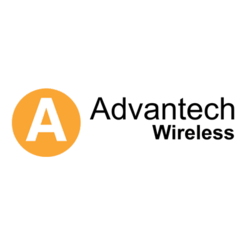 We are able to assist the Broadcasters to keep the news flowing
London, England (PRWEB) July 17, 2012
Advantech Wireless, a Canadian-based manufacturer of Satellite, RF Equipment and Microwave Systems is helping broadcasters to cope with what is destined to be a very active summer of sport. Advantech Wireless has increased its UK facility stock levels of its high performance satellite amplifiers; frequency converters; DVB-S2 modulators and demodulators; and mobile antenna systems during this key summer period. Advantech Wireless' experienced, UK-based, technical support team are also available to give advice. All products are special priced and ready for immediate delivery.
As London, UK, builds up for what is expected to be a summer of sport and the world's broadcasters descend to keep everyone in touch with every last detail, Advantech Wireless is well aware that sometimes it is not only the athletes that can have a bad day. "Though Advantech Wireless can't do much to help with the ups and downs athletic performance, the company is able to assist the Broadcasters to keep the news flowing" states Mark Lambert, VP Sales & Marketing, Managing Director EMEA Region at Advantech Wireless.
Advantech Wireless' DVB modulator and demodulator products with built-in multiplexing and encryption options, and our vehicle-mounted and fly-away antenna systems, with fast single-button auto-pointing, are great for getting content in from the field (no matter whether that is the local sports field or that distant battle field).
Regardless of the choice of physical interface, Advantech Wireless terrestrial microwave solutions can carry a broadcasting signal via DVB-ASI, STM-1, DS/3 or plain IP. In the ASI interface, the radios can carry two ASI streams in both directions at up to 210 Mbps. Optionally, the equipment can be upgraded to carry as much as 8 ASI streams. Each ASI stream carries an independent Multiple Program Transport Stream (MPTS), with either 188-byte or 204-byte packet sizes along with the ability to carry the 10MHz clock to support Single Frequency Network (SFN) infrastructure. Alternatively, for some customers who prefer to carry broadcasting signals via STM-1, DS/3 or IP, Advantech Wireless' radios support 2xSTM-1, 3xDS/3 and up to 380 Mbps per radio channel.
For further details, please contact Advantech Wireless UK office on +44 1480 357 600; at info(dot)uk(at)advantechwireless(dot)com or visit http://www.advantechwireless.com
About Advantech Wireless
Advantech Wireless, an ISO 9001: 2008 certified corporation, is shaping the world with leading-edge wireless broadband communications. Since 1988, Advantech Wireless manufactures and deploys networking solutions for broadband connectivity, broadcast solutions and backhaul requirements using satellite and terrestrial wireless communications. Products include: Terrestrial Microwave Radios, Antenna Controllers, Deployable Antennas, SSPA's, Block-up Converters, Frequency Converters, Satellite Modems and VSAT (DVB-RCS) Hubs & Terminals. For further information please visit the company's web site at: http://www.advantechwireless.com/news/