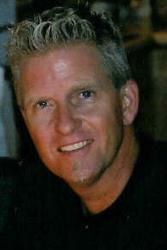 "David Newton is a distinguished scholar, public intellectual, and entrepreneur. He brings to King's a spirit of innovation, leadership and the ability to shape both the academic and the public policy debate." - President Dinesh D'Souza
New York, NY (PRWEB) July 19, 2012
The King's College, New York City, is pleased to announce the end of the search for a new provost. Dr. David Newton, an educator and entrepreneur, will join King's as provost effective January 1, 2013.
Dr. Newton is currently Professor of Entrepreneurial Finance at Westmont College in Santa Barbara, California, where he founded the entrepreneurship program in 1990. He previously taught for 6 years in the MBA program at Pepperdine University in Los Angeles, and 1 year at UMass-Amherst. An alumnus of King's, Dr. Newton graduated from the College at Briarcliff Manor in 1981 with a B.S. in Business Administration. He moved on to receive his MBA in finance from The Sawyer Business School at Suffolk University, and his doctorate in Business Administration from the U.S. International University in San Diego, where he studied under Igor Ansoff.
"David Newton is a distinguished scholar, public intellectual, and entrepreneur," said President D'Souza. "He brings to King's a spirit of innovation, leadership and the ability to shape both the academic and the public policy debate. We are thrilled to have him on board."
Dr. Newton has served as Chief Economist at Hispanic Business magazine (Jan-Dec, 1994); Editorial Review Board at the Journal of Small Business Strategy (1993-1996); Contributing Editor on Growth Capital at Industry Week Growing Companies magazine (1998-2000); Moderator for small-cap stocks at eRaider.com (1999-2001); and Contributing Editor on Small Firm Finance at Entrepreneur magazine (2000-2005). Additionally, Dr. Newton has authored/co-authored 9 books including the ground-breaking Entrepreneurial Ethics (Kendall-Hunt, 1997) and How To Be A Small-Cap Investor (McGraw-Hill, 1999) – selected the November '99 book-of-the-month by Money magazine, and awarded a 1999 Top-10 Books in Investments and Finance by Forbes magazine.
Dr. Newton has also authored/coauthored more than 180 articles for publications such as: INC., Business Week, Solutions, Your Money, Entrepreneur, Red Herring, Biz, Your Company, LA Times, Best Life, Small Biz Resources, Journal of Entrepreneurship Education, San Francisco Chronicle, Miami Herald, MicroCap, Upside Today, Fortune Small Business, Home Office, and Success.
His 2010 book, Job Creation: How It Really Works And Why Government Doesn't Understand It (co-authored with Andrew Puzder), has been featured in numerous national venture forums and conferences, and he has spoken on the topic at more than 20 events since its release, including four talks on Capitol Hill (May 10-11, 2011) sponsored by The Heritage Foundation. His 2011 book, Business Models for Entrepreneurial Ventures has been adopted at over two-dozen colleges and universities, and is required reading for numerous venture forums and business incubators around the country. His latest book Crisis Of Confidence: How Federal Taxes, Deficits, Debt, And Entitlements Threaten The American Private Sector (Foreword by Stephen Moore) was released in June.
Dr. Newton is founder and CEO of TechKnowledge Point Corporation, and founder and director of the annual Spirit of Entrepreneurship + Enterprise Development (S.E.E.D.) National Collegiate Venture Forum. He has consulted to over 650 firms since 1984 in the areas of business plans, financial strategy, venture capital, firm valuation, strategic planning, buy-outs and acquisitions, and financial restructuring. He is on the founding Board of Advisors for the Santa Barbara Technology Group + Incubator, and continues to work closely with local equity investors in the U.S. and Europe, screening early-stage venture investment opportunities. In addition, he is a recognized expert witness in California on economic impact cases and private company valuations for legal depositions, binding arbitration, and courtroom trials. He remains active in the California Coast Venture Forum (since 1998) and the Santa Barbara-based Central Coast chapter of the M.I.T. Enterprise Forum (since 1990).
The search for a new provost began in 2011 following the announcement that Marvin Olasky would move from the College to devote his time as the editor-in-chief of WORLD Magazine. Duanne Moeller, Chief Administrative Officer, led the search committee, which was composed of faculty members, staff and three students.
Chairman of the Board of Trustees, Andy Mills, said of the appointment, "we are delighted that David is joining us as Provost. He is an alumnus of the College and brings very deep experience in academia and entrepreneurship. As the world of higher education continues to change at an unprecedented rate, David's skill set will round out and complement our excellent leadership team, allowing us to advance the Mission of King's at an accelerating pace."
The King's College educates students in the ideas upon which nations rise and fall. With a focused curriculum in the liberal arts tradition, students are prepared to help shape, and eventually to lead, the institutions of government, civil society, media, law, business, education, the arts, and the church. King's is a Christian college located in New York City.