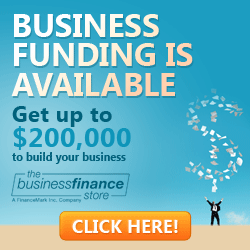 Funding is Available at The Business Finance Store
Santa Ana, CA (PRWEB) July 18, 2012
Yesterday, a large fire broke out in a 42-story tower in Istanbul. According to The Telegraph, although the flames appeared to spread from the base of the tower and raged up one side of the building, everyone from the building had been rescued. Istanbul Mayor Kadir Topbas said, "We could have experienced a catastrophe as at least 1,500 people reside in the building." No doubt, the businesses inside the Istanbul tower made the necessary preparations in a situation like this -- including their location within the tower. In the recent blog post, "Tips for Choosing a Business Location, Part I - The Basics," The Business Finance Store begins a two-part series on the significance of picking the right location for small businesses.
In order to avert near-certain peril such as Tuesday's fire in Istanbul, location is sure to play an integral part in opening a business. Businesses can save money by locating to an area with low rent or taxes. In turn, businesses can afford to spend more on insurance and other crisis-averting methods.
The Business Finance Store is a business financing and consulting firm that offers customized Business Financial Solutions. Seasoned professionals offer assistance in a variety of financial solutions to help small businesses succeed such as: Business Financial Solutions, Legal Solutions, and Accounting Solutions.
The staff at The Business Finance Store understands that starting and growing a business is an exciting time. They keep it exciting by taking care of some of the most difficult aspects, by providing legal advice, helping with vital responsibilities like accounting & bookkeeping, and by obtaining business finance. They can quickly and easily guide entrepreneurs through many different complicated processes and put them on the path to success.
For 10 years The Business Finance Store has been helping startups and other small businesses legally structure their companies, find the right franchises, get the funding they need, and achieve the American Dream of owning their own successful business. Since expanding nationwide in 2007, they have helped thousands of companies and have funded over $60 Million in business credit lines, not including SBA loans. The Business Finance Store sees limitless potential in the current climate, and looks forward to many strong years of growth to come. Take some time to review their services, and give them a call.
For more information, or a free, no-obligation analysis of your business needs, visit The Business Finance Store website: http://www.businessfinancestore.com. A member of their professional staff will contact you to discuss your business' short and long-term goals. Whatever you need, The Business Finance Store is there.