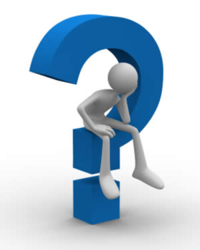 The best mortgage deal is not just about the best mortgage rates. It is about finding rates that will benefit you in the long run. Only an experienced, knowledgeable and honest professional can help you find that deal. So, better choose wisely
Toronto, Ontario (PRWEB) July 24, 2012
Despite the implementation of a stricter mortgage policy according to thespec.com, mortgage rates in Canada are still low. While most of the banks and major financial institutions are offering great rates, Canadian mortgage expert from Syndicate Mortgages, Mr. Akran, warns that a large number for people might end up paying more than they expect.
According to the expert, this is primarily due to the borrowers' inability to understand the mortgage terms and conditions properly. The expert cautioned borrowers against the seemingly lucrative mortgage and deceptive mortgage terms and jargon used by some financial institutions these days.
On this matter, Mr. Arkan termed closing cost as one of the overlooked term regarding mortgage rates and deals. "In most cases, borrowers are more concerned about the interest rate and often do not inquire about other critical factors such as closing costs, APR (Annual Percentage Rate), prepayment privileges etc. Financial institutions and banks take advantage of this fact and wrap a heavy closing cost inside a lower interest rate."
Closing cost usually includes taxes, closing company's charges, title transfer fee and other fees necessary to make the transaction legally binding. Due to such closing costs, borrowers usually end up paying a higher price despite the lower mortgage rate, according to the Canada Mortgage and Housing Corporation at cmhc-schl.gc.ca.
Also, in case of Annual Rate Percentage, while the rate is clearly defined, borrowers are usually not aware whether there is a bona fide sales clause involved or not. Under this clause, borrowers are not allowed to refinance with another lender or pay off their mortgage prior to the term being completed.
Without proper knowledge or assistance, hidden costs and higher closing costs pose an equal level of threat for new buyers as well as clients looking for refinance. According to Mr. Arkan, "There are many banks that are using the current low mortgage rates as bait. It is often observed that people looking for home refinance are easily overwhelmed by rates too low to be true, probably because that is exactly what they are looking for. That is why lenders and banks see them as easier targets. As a result, they end up paying more than they expect."
The SMI expert also indicated one of the major reasons behind this problem faced by borrowers dealing directly with lenders. Banks and financial institutes are corporate organizations and in order to maintain their professional and corporate image, they use a lot of financial jargon. For an average Canadian seeking a mortgage, while some of the terminology is not understandable some is simple deceptive.
However, the expert also emphasized the fact that not all banks and financial institutions are deceptive or dishonest. The reason they don't offer most of the borrowers with their best rates and deals is that they base their decisions and actions on factors such as credit history, source of income or financial standing. In contrast to this fact, mortgage brokers may present more options regardless of the credit score of the borrower. This is greatly helpful for first time buyers and borrowers with no previous credit history at all.
Clarifying the intention behind these revelations, the Mr. Arkan stated that their major objective is to educate borrowers to help them make a better decision. He claimed, "New mortgage rules are in effect and the current mortgage environment will not prevail under the stricter policy. We feel that it is high time to educate borrowers who wish to take advantage of the little time that is left before there is a major hike in mortgage rates."
In conclusion, the Canadian mortgage expert advised new buyers and borrowers to seek help from a professional mortgage broker with years of experience and proper understanding of mortgage terms and financial jargon.
About Syndicate Mortgages Inc.
Syndicate Mortgages Inc. is one of the leading Canadian mortgage brokerage firms. Founded in 2008 in Ontario, the company specializes in residential, commercial and construction financing across Canada. With years of experience and expertise in the mortgage industry, and access to an array of lending institutions across Canada, Syndicate is known for finding the best mortgage rates for their customers. Syndicate has branch locations across Canada.