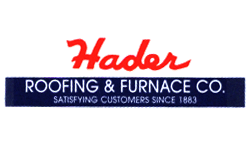 Cincinnati, OH (PRWEB) July 18, 2012
Storms rolled across the state earlier this month, leaving severe structural damage and power outages for many in the Cincinnati, OH area. In an effort to help those affected by the storms, local Cincinnati roofing company, Hader Roofing, is reaching out to customers in need of emergency repair. Providing locals with storm damage repair and roof replacement, the roofing professionals at Hader are offering free roof inspections for both residential and commercial structures in need. From moderate to severe damage, Hader Roofing is prepared to provide the most accurate and affordable roofing solutions at the customer's earliest convenience. Additionally, customers can request emergency service for the most time-sensitive situations.
Aside from roof repair, the Cincinnati roofer can also fix siding, gutter, fascia, and flashing damage which may have come as a result of weather-related incidents. To assist with this unexpected expense, Hader is currently offering customers $500 off complete roof jobs. The coupon, which is available online, must be presented at the time of the estimate. Going one step further to assist their customers, the experts at Hader Roofing can help with the insurance claims process, acting as an agent for the customer to make the claims process as seamless as possible. To print the $500 off coupon, or to request a free quote for roofing or other storm damage repair services, customers are encouraged to visit HaderRoofing.com.
About Hader Roofing
Since 1883, Hader Roofing has been serving the roofing needs of customers throughout the Greater Cincinnati area. With expertise and the utmost level of professionalism, Hader Roofing provides residential and commercial customers with inspection, new and re-roofing services, and emergency damage repair. In addition, they also offer siding, gutter, chimney, skylight repair, and various other exterior repair services. A full-service roof restoration company, the experts at Hader Roofing can also help with filing insurance claims for Cincinnati roof repair services, which can be an otherwise confusing and stressful process.