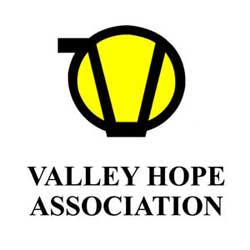 Wichita Valley Hope will be showcasing a new and improved facility during their Open House
Wichita, KS (PRWEB) July 19, 2012
Wichita Valley Hope will be showcasing a new and improved facility during their Open House, August 3 from 11 am-2 pm at the 901 W Douglas location. The event is open to the public.
Wichita Valley Hope has been a center of healing and recovery for four decades. Since the doors first opened in June 1972, the alcohol and drug treatment center has been providing assessments, evaluations and outpatient treatment to thousands. After operating in the same location for 40 years, the center has completed extensive and much needed renovations.
The remodeling of the older, one-story, corner building was led by Fuqua Construction, from Hutchinson, KS. This same company constructed Valley Hope's newest 47-bed residential treatment center in Moundridge; Valley Hope Wedel Recovery Center, which opened in July 2010.
The remodel of the Wichita treatment center included the addition of a new in-house Coffee Shop/Internet Café' where patients and alumni may access online/telehealth services, visit with one another or just enjoy a cup of coffee in a safe recovery environment. The New Coffee Shop will be named after long-time counselor Harry Gard, who continues to help patients in his life's work with Valley Hope.
Construction also included the addition of a physician's office, chaplain's office and two group therapy rooms, modification of the lecture hall and enhancements to counselor offices.
Wichita Valley Hope offers a variety of outpatient chemical dependency treatment services including a six week intensive outpatient program, individual counseling, group therapy, continuing care as well as Valley Hope's new IOP Plus option. This new program offers a combination of face-to-face individual and group therapy coupled with online education and lectures completed at the patient's convenience. Valley Hope is reaching and helping patients in rural areas and those working second shift, two jobs and extensive travelers.
As a non-profit 501c3 organization, Valley Hope's sole mission is to help alcoholics, addicts and their families.
Wichita Valley Hope has scheduled an open house on August 3, 2012 from 11am to 2pm. Stop in and see the completed remodel of the facility, visit with staff about the treatment programs offered at Wichita Valley Hope and enjoy refreshments.
If you are interested in more information about Valley Hope, our programs or want to help, please call 800-654-0486 to reach our home office in Norton, KS, or call 800-544-5101 for admission information.