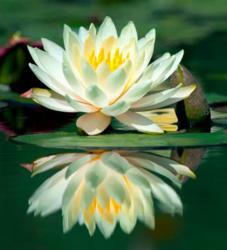 Brooklyn, NY (PRWEB) July 24, 2012
New Facebook apps are gaining "Likes" and business for Brooklyn small business owners.
Social media is the current trend in marketing, especially for small businesses. Facebook apps can be a helpful tool to get people to Like your business's page. Garden Acupuncture in Park Slope, Brooklyn is taking advantage of these simple to use applications and reaping the benefits. Prior to the apps, Garden Acupuncture only had several hundred Likes. Currently they have over 1,100.
The apps help you make connections, leads and ultimately, sales by allowing viewers to join sweepstakes and contests and giving viewers incentives, such as a special discount, to Like your page. The apps make it easy for them to share this promotion with friends and you can personalize each "share" message to make each app different and interesting. Here are a few of the apps available:
1. First Impression: Welcomes viewers and encourages them to Like your page. Garden Acupuncture renamed this app "Make Appointment" and the page links directly to their website.
2. Offer: Gives viewers incentive to Like your page by offering them an exclusive discount.
3. Sign Up: Gives potential clients a chance to get to know your business by giving them an opportunity to sign up for your newsletter.
4. Map It: Gets viewers to Like your page before they can get instant directions based on their location. Garden Acupuncture has called this app "Directions".
You can purchase apps directly through Northsocial.com.
Learn more about Garden Acupuncture by watching the video below.
Garden Acupuncture is located in Park Slope Brooklyn, next to the Food Co-Op
790A Union St (between 6/7th Ave)
GardenAcu.com
646.234.3643
Specializing in fertility medicine and pain resolution using acupuncture, Chinese herbal therapy and nutritional counseling.
Garden Acupuncture is a proud member of the SUNY PerksCard Program.