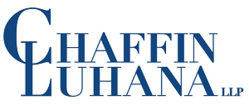 New York, New York (PRWEB) July 20, 2012
Chaffin Luhana LLP, a national plaintiffs-only law firm, alerts diabetes patients to a new study concerning Actos side effects. On June 15, 2011, the FDA released a safety announcement warning physicians and patients to a potential increased risk of bladder cancer in those patients taking the drug for longer than a year. Now, a recent study confirms that link.
Concerns about Actos bladder cancer came to light in September 2010, when the FDA released a safety communication stating they were reviewing data from an ongoing, 10-year epidemiological study designed to determine whether or not Actos (pioglitazone) is associated with an increased risk of bladder cancer. The agency noted then that findings from animals and human studies indicated a potential safety risk.
In June 2011, the FDA released another safety communication informing the public that the use of Actos for more than a year may be associated with an increased risk of bladder cancer. The agency based their statement on the five-year results of the epidemiological study, which indicated a 40 percent increased risk in patients taking the drug for more than 12 months. They also noted a similar study in France, which showed similar results.
Following the FDA's warning, the number of patients filing an Actos bladder cancer lawsuit increased. An Actos bladder cancer lawyer will likely point out the results of the epidemiological study, as well as the fact that France had implemented an Actos recall in July 2011. Now, the Canadian Medical Association Journal has published a new study that adds increasing evidence to the link between the drug and bladder cancer. The study was published in the July 3, 2012 issue, and detailed the work of lead author Jeffrey A. Johnson, the Canada Research Chair in Diabetes Health Outcomes at the University of Alberta School of Public Health.
Johnson and colleagues reviewed data from 10 previously published studies on Actos and other similar drugs, called "thiazolidinediones." The studies covered a total of 2.6 million patients, with a little over 3,600 diagnosed with bladder cancer. The researchers concluded that Actos increased the risk of bladder cancer by 22 percent, and stated that, "the limited evidence available supports the hypothesis that thiazolidinediones, particularly pioglitazone, are associated with an increased risk of bladder cancer among adults with type 2 diabetes."
Chaffin Luhana LLP has a long and successful history of protecting the rights of patients affected by defective drugs and medical devices. Partners Eric Chaffin and Roopal Luhana have represented high-profile cases in federal and state courts across the country. Though unable to guarantee results, the firm has a distinguished track record of success and is highly committed to each case.
If you or a loved one has suffered from Actos bladder cancer, contact an Actos bladder cancer lawyer at Chaffin Luhana LLP for a free and confidential case review. A thorough review of your case may indicate the potential for a successful Actos bladder cancer lawsuit. Call 1-888-480-1123, or visit their website at chaffinluhana.com.
CONTACT
Eric T. Chaffin, Esq.
CHAFFIN LUHANA LLP
600 Third Ave.
12th Floor
New York, New York 10016
Toll Free Telephone: (888) 480-1123
Toll Free Fax: (888) 499-1123
Attorney Advertising. Prior results do not guarantee or predict a similar outcome with respect to any future matter.