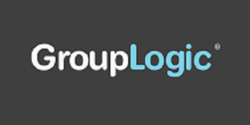 ExtremeZ-IP enables writers, designers and directors at dynamic agencies like Forward to focus on production and creative concerns without work loss or delays due to the IT problems that might otherwise be common in the cross-platform enterprise.
London, England and Arlington, Virginia (PRWEB) July 18, 2012
GroupLogic®, the industry's leading provider of software products that unlock the power of new enterprise platforms, announced today that Forward Group, a multi-channel content agency based in London, England, has deployed its ExtremeZ-IP solution to integrate Mac users into the Forward Group's Windows-based server network. By doing this, server-related delays are now significantly reduced, which means an increase in productivity and client delivery times for Forward staff and freelancers.
"Previously, our servers would crash about once a week and be down for an hour," said Craig Taylor, Forward's IT director. "We'd restart them, and people would find that they had lost a lot of what they had been working on."
Forward's IT staff found that the software instability of the Apple OSX Server software was behind the frequent server crashes. For a savvy media firm that had staked its reputation on sharp, high-quality work and meeting client deadlines, sustaining a productive work environment was absolutely essential. The team decided to replace several OSX servers with one Windows server.
"We were looking for a much more robust file server that could condense down hardware requirements so that we didn't have to run multiple servers – and we needed reliability," Taylor says. Their only concern was how to integrate the company's many Mac users with the new Windows server. They turned to ExtremeZ-IP to circumvent any possible problems.
The IT team also considered Microsoft's SMB solutions, but they didn't offer the comprehensive services that come with ExtremeZ-IP. From simple file sharing and network access to printer server access, ExtremeZ-IP does it all, using Mac's native (and preferred) Apple Filing Protocol (AFP). "We were already aware of ExtremeZ-IP's reputation, so we went with it," says Taylor.
"Historically, creative agencies and publishing companies have favored Mac computers, especially among their production staff," said Anders Lofgren, GroupLogic vice president of marketing and product management. "However, the requirements of an enterprise network are often better suited to a Windows server. Our mission at GroupLogic over the past two decades has been to provide solutions to bridge the gap between Mac clients and Enterprise networks, including Windows servers. As a result, ExtremeZ-IP enables writers, designers and directors at dynamic agencies like Forward to focus on production and creative concerns without work loss or delays due to the IT problems that might otherwise be common in the cross-platform enterprise."
Integrating a Windows-based server into a largely-Mac-based user environment can pose a number of challenges, including problems accessing, sharing, storing, editing and printing files. By allowing Mac users to connect to the network through Apple Filing Protocol (AFP), which is preferred for a smoother Mac user experience, ExtremeZ-IP effectively circumvents typical Mac-to-Windows problems, and maintains the same seamless, efficient user experience both Mac and Windows users have come to expect.
To learn more about Forward Group's use of ExtremeZ-IP, click HERE to read the case study.
About Forward Group
Founded in 1985, Forward was one of the first contract publishing agencies in London, and today has evolved into a multi-channel content agency that produces digital content and custom publications for major brands and products. The company's award-winning print pieces are now accompanied by fully integrated, cutting-edge digital solutions in the retail, luxury, finance and automotive sectors.
About GroupLogic
GroupLogic® helps enterprise and education IT organizations simply and securely integrate diverse computing and mobile platforms into enterprise environments, connecting employees to enterprise files, content and assets to facilitate a more productive and efficient work environment. GroupLogic's solutions empower users to access, sync and share files between PCs, Macs, mobile devices (such as iPad and iPhone), enterprise servers and NAS storage devices. The company's solutions embrace simplicity, security and management to meet the needs of endusers, IT and the enterprise, while enabling enterprises to focus on what is really important - improved employee productivity, mitigated risk, reduced costs and competitive differentiation. GroupLogic's proven products – mobilEcho, activEcho, ExtremeZ-IP, ArchiveConnect, and MassTransit – are being used by more than 7,000 organizations worldwide.
GroupLogic®, activEcho™, mobilEcho™, ExtremeZ-IP®, MassTransit®, Zidget®, ShadowConnect™ and ArchiveConnect™ are all registered or unregistered trademarks of GroupLogic, Inc. All other trademarks referenced herein are the property of their respective owners.
© 2012 GroupLogic, Inc.
All Rights Reserved.