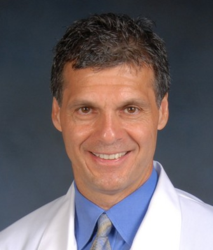 Anyone can get a comprehensive report on their health just by completing a 15 minute online questionnaire
(PRWEB) July 26, 2012
The Meschino Online Natural Health Assessment was developed by Dr. James Meschino and his team over a four year period.
"Developing a comprehensive list of questions and a matrix of possible answers that generates an accurate analysis of a individual's personal health status, identifying health risks and offering lifestyle, diet and supplementation recommendations was a challenge to say the least" says Dr. Meschino.
Anyone can get a comprehensive report on their health just by completing a 15 minute online questionnaire. The program will instantly generate a 15 to 20 page personal report that incorporates Dr. Meschino's 30 years of experience along with very latest scientific research.
The Meschino Online Health Assessment personal health report is based on answers to carefully crafted questions that gather data pertaining to the your age, gender, dietary patterns, signs and symptoms of nutrient deficiencies, lifestyle factors that deplete specific nutrients (e.g. certain drugs, caffeine, alcohol etc), present or recurring health conditions, family history of degenerative health conditions (i.e. breast cancer) that you may be predisposed to developing, as well as other important health indicators. The report also takes into account all contra-indications to dietary and supplement recommendations as well as drug-nutrient interactions, to ensure that no inappropriate or dangerous nutrition, exercise or supplementation considerations appears on your customized feedback report.
Dr. James Meschino, DC, MS, ND, ROHP, RAP, is recognized as a leading expert in nutrition, anti-aging, fitness and wellness. He is a published author of four books, with his most recent being, The Meschino Optimal Living Program – 7 Steps to a Healthy, Fit, Age-Resistant Body.
Dr. Meschino has appeared on numerous local and national radio and television programs in Canada and the U.S., including CTV: Canadian Living health series, KTLA Morning Show, Good Morning Texas, CITY-TV Breakfast Television, On The Line with Christine Williams, and, most recently, did a 90-minute special on PBS entitled: Healthy Aging, Naturally- Learn how to combat the body's aging clock with natural interventions.