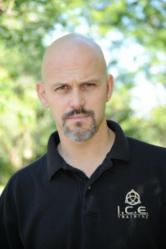 Our personal defense training content doesn't tell people what they want to hear. It teaches people what they need to know.
Minneapolis, MN (PRWEB) July 18, 2012
Minneapolis-based Personal Defense Network® (PDN), the leading online destination for high-quality personal defense training, and a gathering place for those serious about defending themselves and others in all aspects of their lives, announces the launch of its premium video membership. Adding to its extensive archive of free editorial and streaming video content, from the most respected instructors and experts in the industry, PDN now provides exclusive video content available only to Premium Members via monthly or annual for-fee subscriptions.
"PDN has attracted a dedicated following of members uniquely committed to protecting themselves and those they care about on a daily basis," said Rob Pincus, Managing Editor of Personal Defense Network. "What's become clear is PDN Members are eager to train, and they want access to more instruction, more options, whenever and wherever they choose. The new streaming platform delivers just that."
While all visitors to the website (http://www.PersonalDefenseNetwork.com) will continue to see PDN's extensive line-up of free, high-definition video tips and training clips, those who upgrade to Premium Membership will have access to a significantly deeper archive of training clips, as well as exclusive long-form courses and comprehensive feature length videos.
Courses are a brand-new offering by PDN, allowing Premium Members to view training segments in sequence or a la carte. For instance, Premium Members interested in using a pump shotgun for personal defense can access the Pump Shotgun Course, and they can break it down to view individual classes like Shotgun Myths, Shotgun Setup, and Fundamentals of Defensive Shotgun Use, as they wish. Similarly, feature length videos allow Premium Members the unique opportunity to view complex demonstrations and more intensive "one-on-one" type training from start to finish.
The backbone of the PDN video delivery system is an advanced cloud-based platform developed in partnership with Brightcove, a Cambridge, MA company used by Discovery Channel, New York Times, Warner Music Group, and others. Built from the ground up, the new PDN platform demonstrates the website's commitment to delivering a quality user experience, guarantee rock-solid reliability, and allow for virtually unlimited growth in its personal defense video offerings.
# # #
About Personal Defense Network
The Personal Defense Network® (PDN) is a wholly owned subsidiary of TN Marketing, based in Minneapolis, Minnesota. PDN is focused on providing high-quality personal defense video content on the Internet, offering professional instruction to those serious about arming themselves for defense in every aspect of their lives. The Personal Defense Network produces The Personal Firearm Defense DVD Series and has shipped more than 3 million DVDs since 2006. For additional information visit http://www.PersonalDefenseNetwork.com.