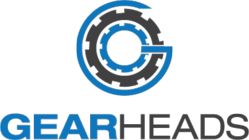 Rogers, AR (PRWEB) July 18, 2012
Internet entrepreneur Chris Riley plans to consolidate two of his websites, newcarsfor2013.org and gearheads.org, effective July 18th.
Under the name of gearheads.org, Riley anticipates that the combined site will attract as many as 7,000 visitors a day.
"We have good writers for the sites who have attracted a loyal readership," Riley said. They have strong opinions on cars and automotive news items, which provoke enthusiastic agreement and energetic dispute from commenters. Many people come to the sites just to follow the informative and entertaining comment threads. Riley encourages his contributors to write in an edgy, unafraid-to-step-on-toes style that sparks the lively commentary.
The databases feeding the sites feature authoritative information on new cars and automotive technology; legal, commercial, and financial developments related to cars and trucks; and other information that drive traffic to the sites. Currently, the sites have many hundreds of pages indexed in Google.
Visitors to gearheads.org will find fun articles on topics such as the duties of the passenger who is riding shotgun, the latest news on new cars, how drivers can save money on cars and maintenance, tips for keeping your cool when taking a driver's test, advice on buying aftermarket parts, and tweaking your car's security system. The site's wide range of content, combined with its well-crafted writing and opinionated commentary make it not only a very informative site, but an entertaining one as well.
Gearheads.org has a presence in all the major social networks. Fans can follow it on Twitter and Google Plus, and friend it on Facebook.
Contact:
Chris Riley
479-644-8280
chris (at) gearheads (dot) org