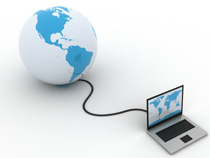 "Today's proposal significantly facilitates the management of clinical trials, while maintaining the highest standards of patient safety."
-- John Dalli, European Commissioner for Health and Consumer Policy
Washington, DC (PRWEB) July 18, 2012
Europe's executive branch, the Commission, has just released a proposal that would result in sweeping changes to the way research on human subjects is approved, conducted and monitored in the European Union. In a press release John Dalli, the European Commissioner for Health and Consumer Policy, noted "Clinical trials are crucial for developing new medicines and improving existing treatments … today's proposal significantly facilitates the management of clinical trials, while maintaining the highest standards of patient safety ..." The proposal was welcomed by the research-based European Federation of Pharmaceutical Industries and Associations (EFPIA), based in Brussels, as "an important step" towards "a much needed simplification and standardisation of [the] clinical trials" process in Europe.
The proposed legislation will replace the "Clinical Trials Directive" of 2001, and will take the form of a Regulation, which under European law is the equivalent of a federal statute that preempts state laws. The 2001 Directive has come under fire from medical researchers who have complained that the administrative costs it imposes have put Europe at a disadvantage in the competition for research funding. Trials run across several countries have faced particular problems, often having to go face differing bureaucratic hurdles for approval at the national level. This has led clinical trial sponsors to move their research to non-European countries, resulting a 25% decrease in the number of clinical trials conducted in Europe between 2007 and 2011. The proposed Regulation would provide for a centralized EU application procedure for multi-country clinical trials and would include oversight of trials conducted in foreign countries, such as the BRICs (Brazil, India, Russia and China).
The proposal will now be considered by the European Parliament and the Council, and is expected to come into effect in 2016.
About RegLink:
RegLink Associates, LLC is an online publisher of two e-weekly Global Updates that provide a round-up of the previous week's regulatory, clinical, reimbursement, commercial and health technology assessment developments worldwide. Its Global Drugs and Biologics Update and Global Medical Device Update aggregate the "What's New" from major markets around the world by country, region and topic with links to source documents and brief translation of title and content. RegLink offers a free 30-day trial to its Updates.