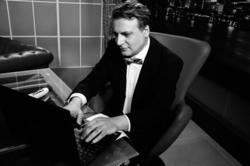 (PRWEB) July 21, 2012
"Degenerative Joint disease of the knee is now being treated with regenerative medicine at he center for regenerative medicine," according to A.J. Farshchian MD an orthopedic regenerative practitioner at the Center for Regenerative Medicine.
Signs and symptoms of osteoarthritis vary between individuals. Major associated symptoms are stiffness (worse in mornings for 15 to 30 minutes before subsiding) and specific joint pain (severe after exercise and occurring toward end of day). Moving the joint for a few minutes may help reduce stiffness often associated with osteoarthritis.
A second sign of osteoarthritis is a grinding sound and/or sensation that can be heard or felt when bending the knee with hand placed on the joint. Attempting to move the knee joint through the full range of normal motion is difficult. Muscles will weaken and atrophy in advanced cases.
Knee joints can also appear larger than normal, caused by new bony growths, medically-termed "osteophytes" or more simply, "spurs." Swelling may occur with no apparent reason, in part due lack of treatment to retard osteophyte growth.
The Center for Regenerative Medicine in Miami, Florida concentrates on helping arthritic and injured people to get back to a functional level of life and their activities using non-surgical techniques and Orthopedic medicine. The center's expertise is in treatment of conditions of spine, knees, shoulders and other cartilage damages. They have developed non-surgical and rehabilitation techniques focused on treatment and management of joint pain. Their team includes health professionals organized around a central theme.
Their website is http://www.arthritisusa.net