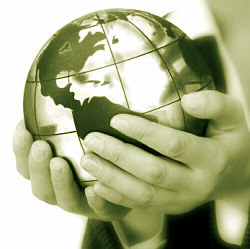 (PRWEB) July 24, 2012
Earlier this year the IRS issued notice 2012-26 modifying the current energy and cost reduction per-centages for partially qualifying property. The modifications are intended to stimulate the use of the EPAct 179D Incentive in the HVAC industry. Currently the criteria required to meet the energy and cost reduc-tions under the permanent rule of §179D have made the Incentive underutilized for HVAC systems.
In summary, notice 2012-26 modifies the partial qualifying criteria under the permanent rule of the §179D tax deduction by substituting the current reduction percentages with the following:

Interior Lighting Systems = 25% Reduction
Heating, Ventilation, Cooling, and Hot Water Systems = 15% Reduction
Envelope = 10%
The 5% increase on the lighting category will likely be inconsequential due to the Interim Lighting Rule, which is vastly used in the Lighting Industry, and the overall improvements in lighting technology seen over the past few years.
To view the complete IRS notice please visit http://www.irs.gov/pub/irs-drop/n-12-26.pdf.
About the 179D Tax Deduction
Under the 2005 Energy Policy Act (EPAct), a tax deduction of up to $1.80 per square foot is possible for property owners or designers. The 179D Tax Deduction specifically applies to those commercial buildings that notably reduce their interior lighting energy costs, as well as heating, cooling, and building envelope. Buildings can partially qualify for $0.60 for HVAC, $0.60 building envelope, and $0.60 Lighting.
Walker Reid Strategies
The changes issued in the Notice will play a key role in stimulating the HVAC Industry into the Energy Savings Market. Although §179D is a complex engineering based tax incentive, Walker Reid specializes exclusively in providing the IRS required certifications, making it a simple process for Tax Payers.