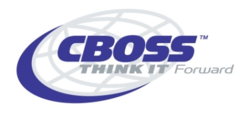 Recognition for design, creativity and innovation on the Internet, on a national and international level, promotes the highest level of quality and helps create brand trust
Boardman, OH (PRWEB) July 18, 2012
CBOSS, Inc., a recognized global technology and software developer leader, has received two 2012 Communicator Awards from the International Academy of the Visual Arts for website development for the Home Savings and Loan Company, a full-service community bank.
CBOSS earned a prestigious Silver Award in two website categories for the Home Savings and Loan Company: banking/bill paying and financial services.
"This honor is a credit to our long-standing relationship with the Home Savings and Loan Co.," explains Jenny Hammond, CBOSS Director of Operations, "as well as a reflection of the high caliber of our team who consistently deliver excellent customized solutions to our customers."
"One of our strengths is our commitment to relationships with local businesses," says Colleen Scott, Home Savings Vice President of Marketing, "and we believe our partnership with the team at CBOSS is an example of how we can provide the highest level of retail and commercial banking products and services to our customers."
CBOSS was instrumental in the programming and development of the site, following guidance from Home Savings. "We were so pleased to learn we received these honors," adds Scott. "CBOSS submitted our site's award entries on our behalf, and we're happy to share the recognition."
"Recognition for design, creativity and innovation on the Internet, on a national and international level, promotes the highest level of quality and helps create brand trust," says James DeRosa, CBOSS Production Manager. "This trust can convert site visitors into buyers of a company's products and services."
There were 6,000 entries for the 2012 Communicator Awards, one of the largest programs that honor excellence in marketing and communications.
CBOSS, based in Boardman, Ohio, is delivering results to clients in 20 states, plus Latin America, with hundreds of implementations. CBOSS is well known for its management of the Ohio Bureau of Motor Vehicles (BMV) OPLATES.com website, which includes the processing of all online payments for license plates from the site. CBOSS has provided the State of Ohio with these services under contract since 2000.
About CBOSS
From enterprise software solutions to managed services, CBOSS specializes in the design and implementation of portal solutions for e-payment processing, workflow automation and content management using industry-standard platforms and tools. Since 1994 over 700 businesses and government agencies have looked to CBOSS to deliver feature-rich services and solutions that are cost-effective, reliable and secure. CBOSS has renewed its Level I compliance with the Payment Card Industry (PCI) Data Security Standard, which provides the highest levels of security for e-commerce and other e-payment processing services. CBOSS also achieved a new certification in globally accepted international accounting standards, the Statement on Standards for Attestation Engagement (SSAE) 16 Type II.
Visit them at http://www.cboss.com.
###