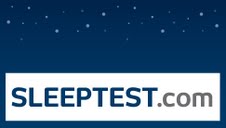 People who suffer from OSA usually decline treatment or stop treatment because they can't tolerate the CPAP, unaware there is a simple dental appliance alternative.
POMONA, NY (PRWEB) July 18, 2012
Currently, select dentists such as Dr. Robert Tracey DDS, FAGD of Pomona, NY, are working to fight sleep apnea through providing oral appliance therapy (OAT). OAT is an alternative to the continuous positive airway pressure (CPAP) mask, which is considered to be the 'gold standard' for sleep apnea patients.
Sleep Apnea goes far and beyond the nuisance of snoring. In fact, it is now linked to cancer. Research proves that sleep apnea can also raise the risk of heart attack, high blood pressure, stroke, diabetes and even death. According to the American College of Physicians, "sleep apnea affects two to four percent of middle aged females and four to nine percent of middle aged males." It is estimated that an additional 80 to 90 percent of people remain undiagnosed.
What is sleep apnea? According to the American Sleep Apnea Association (ASAA), "sleep apnea is an involuntary cessation of breathing that occurs while somebody is asleep and it is estimated to affect over 22 million people."
Obstructive sleep apnea (OSA) is the most common form and occurs when a patient stops breathing for a short amount of time. The lapse of time can last seconds or even minutes. According to the Centers for Disease Control and Prevention (CDC), "OSA increases the chances of a heart attack, stroke, type-2 diabetes, obesity, brain damage, and depression."
According to Dr. Tracey, "Oral appliance therapy is a potential life saver. OSA is a serious medical problem when left untreated, affects both mind and body. Unfortunately, people who suffer from OSA usually decline treatment or stop treatment because they can't tolerate the CPAP, unaware there is a simple dental appliance alternative."
Dr. Tracey offers OAT through creating a custom fabricated mouth piece that is similar to a retainer. The mouth piece is custom fit and works by repositioning the jaw and pushing the tongue forward or by restraining the tongue to keep airways open. "OAT allows the patient to enjoy a more restful sleep by opening the airway and allowing more oxygen into the lungs," Tracey said.
Dr. Tracey established his practice in Rockland County in 1982. He graduated from The City College of NY Magna Cum Laude and Phi Beta Kappa, with a Bachelor of Science Degree in Mathematics. He continued on to dental school at Columbia University where he graduated in 1979 with honors. Continuing his education, Dr. Tracey completed a hospital-based residency program at Bronx Municipal Hospital Center/Albert Einstein Medical Center. He is a strong advocate for continuing education and, as such, takes frequent classes to update his knowledge and techniques. He is proud to have achieved the prestigious titles of Fellow of the Academy of General Dentistry and Fellow of the World Clinical Laser Institute. Dr. Tracey is a respected innovator in the field of laser dentistry.
Dr. Tracey has been featured on Fox5NY News and in the Rockland Journal News. He was also placed on the "Top Dentist List for Hudson Valley in 2009, 2010 and 2011. For more information or to schedule a free sleep apnea consultation call 845-362-22 or visit Sleep Test to take an online questionnaire and find out if you are at risk for having sleep apnea.