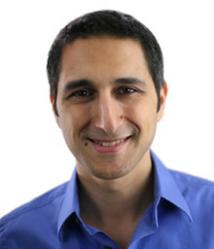 The way I see it, you're one product away from the success you want to achieve... and that's what the Guru Product Blueprint training is all about - helping you get that one next product done.
Scottsdale, AZ (PRWEB) July 17, 2012
Online entrepreneur, Eben Pagan, has announced that he is now accepting students into his Guru Product Blueprints course, which he has described as his very best training program to date for those who want to build an online business.
In the 10 week course, Eben will be teaching students exactly how he built an online information empire that has sold over $100 million dollars worth of information products.
The course will teach students how to create, market and sell high-value information products using the blueprints Eben used to build his own businesses to reach up to $29 million dollars per year in revenue.
In a unique twist, Pagan has announced that he will be giving students six information products that have reached $1 million dollars in sales or more. He'll also be including the blueprints and templates he used to create and market each of the products.
Students will get to watch as Eben creates a new information product so they can see exactly, step-by-step, how to create and sell their own information product.
For those interested in the course, GuruProductBlueprintsFormula.com has announced an updated review and an exclusive VIP Guru Product Blueprints Bonus.