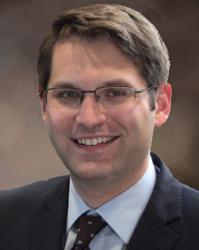 With Michael's ability in languages, Becker Law Office now stands ready to work with almost anyone injured through no fault of their own.
Louisville, KY (PRWEB) July 19, 2012
Becker Law Office announced that Michael Cannon has joined the firm as an Associate Attorney working primarily out of the Lexington office as well as in the Louisville office. He has experience in a broad range of injury cases, having worked in a personal injury law firm as a full time law clerk throughout the years he completed law school at night. Cannon earned his undergraduate degree and his law degree from the University of Louisville. He is admitted to practice law in Kentucky and will be eligible to sit for the Indiana bar soon.
Cannon comes naturally to his interest in law, as his father is a lawyer in Grayson County who also represents clients with injury and disability issues. Years ago, Cannon's father was a law school classmate with Kevin Renfro, Managing Partner of Becker Law Office.
Besides wanting to help people who have been injured, Cannon also loves learning other languages. He earned an undergraduate degree in Spanish before going on to law school. Cannon's wife is from Germany, so he quickly picked up German as well. Having an affinity for languages Cannon now speaks, writes or reads at least six languages. Becker Law Office is pleased that, no matter the language, the firm now stands ready to work with just about anyone who has been injured through no fault of their own.
Becker Law Office is a personal Injury law firm with offices in Louisville and Lexington, KY, and in business for more than 25 years. The firm helps people injured by others' negligence through vehicle accidents, slip and fall, defective products, drug side effects, nursing home abuse, dog bites or other injury. The attorneys are top rated according to peers and rated A+ by the Better Business Bureau.