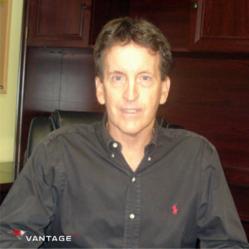 "This is the right industry at the right time, and Vantage LED is the right company..." Michael Prongué
Corona, CA (PRWEB) July 26, 2012
Vantage LED announces the appointment of Michael "Mike" Prongué to the Vantage LED Sales Team. Mike joined the sales team July 16, 2012 and will be responsible for establishing new business partner relationships and to promote and sell the renowned Vantage LED product line to valued resellers.
"Mike is cool and collected," says Chris Ma, CEO and Founder of Vantage LED "Mike carries himself with confidence as he has extensive marketing experience, hands on technical expertise, and conveys his thoughts with ease like Ernest Hemingway."
Self-described as "friendly, hands-on, and pragmatic", Mike will quickly offer tailored solutions, innovative technology and valuable resources to help dealers save time and close sales. Mike brings over 20 years of combined experience as an Electronics Retail Executive, Retail Banking Executive and most recently as the Vice-President of Operations for American LED Technology, Inc. Mike is technology-oriented, systems-proficient, and believes that the digital LED signage rollout in the outdoor media market has just begun.
"This is the right industry at the right time, and Vantage LED is the right company to facilitate the transition that's underway in outdoor media from old-school conventional signage to high-quality digital LED signage products." states Mike.
"When I met the Vantage LED team at the ISA Expo Trade Show in March 2012, I was blown away with the energy, the technology and the professionalism of the company and team. Not to mention they are unbelievably sincere and really nice folks to work with!"
Mike resides with his wife, Denise, and a burgeoning number of family pets in Gulf Breeze, FL. When not supporting his mission with Vantage LED, Mike enjoys the beautiful Gulf Coast climate by maintaining his "seriously intense" edible landscape-styled yard, blogging, writing, personal networking, exercising and keeping up with the rapidly advancing LED display industry.
Mike's final thoughts, "I can't wait to roll up my sleeves and get this party started, and don't worry about finding me… I'm only a phone call away!"
Vantage LED is the fastest growing U.S. based manufacturer of superior LED signage. Supporting a competitive and successful dealer network in both the United States and internationally, Vantage LED has risen to be a formidable contender and loyal partner. The success and solid growth of Vantage LED is due to its unique ability to produce a highly reliable, technologically advanced product at a competitive price from its state-of-the-art Southern California manufacturing facility. For more information on Vantage LED or its superior product line please visit their website at http://www.VantageLED.com.
Vantage LED is a subsidiary of Tradenet Enterprises, LLC, a California based company with headquarters in Corona. For new Dealer information, please contact Josie Salitrero, National Sales Manager at (888) 595.3956 or Dealers(at)VantageLED.com.
Vantage LED
370 Meyer Circle Suite 102, Corona, CA 92879
Phone (888) 595.3956 – Fax (888) 595.3959
Never an Ordinary Experience.