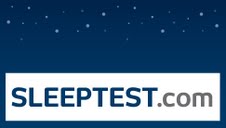 Sleep apnea's destructiveness is not well known by the general public. The myriad of problems that it can cause or increase is widespread
West Milford, NJ (PRWEB) July 20, 2012
It is more important than ever to spread sleep apnea awareness. A recent study indicates that untreated sleep apnea can make a person five times more likely to die from cancer. In light of this growing problem, Dr. Gary Glick, DDS, FAGD, is currently offering free sleep apnea screenings to those who feel that they might be at risk of having this deadly condition. "Sleep apnea's destructiveness is not well known by the general public. The myriad of problems that it can cause or increase is widespread," Glick said.
Dr. Glick is one of the millions of Americans who suffer from severe sleep apnea and knows the importance of being treated for the condition. "As a sleep apnea sufferer I have a first- hand understanding of what this disease does. My office is dedicated to relieving the problems that sleep apnea causes. I want to save lives that sleep apnea can end prematurely. I want to improve the quality of life that sleep apnea can make less than ideal," Glick said.
Sleep apnea exists in two forms-Obstructive sleep apnea (OSA) and Central sleep apnea (which takes place in the brain). OSA is the most common form and is caused by a physical obstruction in the airway triggering a person to stop breathing several times throughout the night. According to the Centers for Disease Control and Prevention (CDC), "OSA increases the chances of a heart attack, stroke, type-2 diabetes, obesity, brain damage, and depression."
In addition to offering screenings, Dr. Glick is working to relieve those who suffer from sleep apnea through the use of oral appliance therapy (OAT). He offers OAT through the creation of a customized mouthpiece that is similar to a retainer. The mouthpiece repositions the jaw and pushes the tongue forward or restrains the tongue from obstructing airways. "Oral appliance therapy offers many benefits to the patient and I know first-hand that the oral appliance is effective."
Dr. Glick received his Bachelor of Science in Biology from Fairleigh Dickinson University and graduated from Temple University School of Dentistry. He served in the United States Navy for two years supplying dental services to the Navy and Marines. He is a member of the Academy of General Dentistry and has earned the designation of Fellow of the Academy of General Dentistry, also known as F.A.G.D. In addition, he has completed thousands of hours in continuing education to stay up-to-date with technology.
For more information or to schedule a free screening call 973-728-3770 or visit Sleep Test to find out if you are at risk for having sleep apnea. SLEEPTEST.COM is an online resource that provides a questionnaire for those to take who think they might be at risk of having sleep apnea.