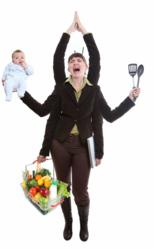 Don't allow any marketing spend, no matter how small, if no one has bothered to plan the follow-up ahead of time.
Dallas, TX (PRWEB) July 18, 2012
Executive business coaching often encompasses a myriad of topics; time management, efficiency, communication, and strategy are particularly popular. One of the hot topics, in particular, is marketing. Companies like LeadershipGold4Women teach businesses how to master business, and in order for a business to remain sustainable, it has to be making smart decisions about marketing.
But all too often, companies make missteps when it comes to marketing, resulting in wasted budget, time, and ultimately profitability. How can companies avoid these pitfalls? LeadershipGold4Women explains.
1. Never forget that people are not stupid. Despite reality television stars doing their best to dissuade this idea, the fact of the matter is that people are a lot more intelligent than marketing departments give them credit for. Whether a business is attempting to gain indirect promotion through nonprofit involvement, or running a risk-free trial to attempt to gain customers without divluging the infamous "catch," most people are savvy enough about marketing to know when a company is being sneaky. The result? The well-meaning company attempting to fool their clients into buying develops a bad reputation for being less-than-honest about its intentions. To avoid this, try using a direct approach with the client base, like acknowledging the pain points that are typically swept under the rug. Such was the case when a certain cough syrup company launched a campaign under the premise of, "We know it tastes awful, but it works."
2. Don't allow any marketing spend, no matter how small, if no one has bothered to plan the follow-up ahead of time. Executive business coaching company LeadershipGold4Women uses one rule regarding this matter: no marketing money will ever be spent unless the follow-up is highly scripted and calendared in advance. How many times has a company spent well over six figures to engage in an international trade show, only to go home and sit around for the phone to ring? Even a highly-effective marketing campaign can be rendered completely useless if there is no plan in place to follow up on it, because consumers are bombarded with marketing every day. Regardless of how much a consumer may need a prduct or service, simply having made an impression is not enough to get the job done. Whether it is something as simple as scheduling a post-campaign follow-up postcard drop, or delegating each sales rep to call a portion of the campaign's leads, every marketing effort has to have one outcome in mind: results. If a company does not plan for results, it will not achieve them.
3. Avoid putting all the eggs in one basket. When a company focuses on one particular marketing effort at the exclusion of all others, it commits the cardinal sin of business: assumption. A business cannot afford to make the assumption that a potential customer base will respond to one specific campaign, simply because it's "a really good one." Diversification gives companies the ability to reach different types of clients using different media. Even if the message is the same across the board, it is critically important to create multiple impressions in multiple forms. The biggest offender here? Believe it or not, this is usually a common mistake of marketing and advertising firms!
If you need help working through marketing, or are interested in learning more about executive business coaching, contact LeadershipGold4Women.
About LeadershipGold4Women:
LeadershipGold4Women is a Dallas-based national company that provides customized executive business coaching for women and the companies that employ them. The company was founded on the principle that coaching is an honor not to be taken lightly, and that core value has poured the foundation for a corporate culture of empowering women as leaders. A portion of LG4W's proceeds are donated to nonprofit organizations that benefit women. For more information, contact:
Lauren Miller
800.210.2601
Or visit http://www.leadershipgold4women.com.