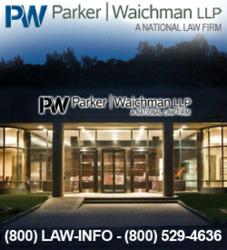 (PRWEB) July 17, 2012
Parker Waichman LLP, a national law firm dedicated to protecting the rights of victims injured by defective medical devices, has filed a lawsuit on behalf of a man who suffered adverse effects, allegedly due to his implanted DePuy ASR hip implant. The suit was filed on July 16th in the U.S. District Court for the Northern District of Ohio, Western Division (Case: 1:12-dp-21940-DAK) where it is one of many cases pending in the multidistrict litigation as part of In Re: DePuy Orthopaedics, Inc. ASR Hip Implant Products Liability Litigation (MDL No. 1:10 md 2197). DePuy Orthopaedics, Inc., DePuy Inc., DePuy International Limited, Johnson & Johnson, Johnson & Johnson Services, Inc. and Johnson & Johnson International have been named as Defendants.
The DePuy ASR device is a type of metal-on-metal hip implant, meaning that the acetabular and femoral components are both made of metal. When these parts rub together, they can shed metal ions, which may be absorbed into the bloodstream and local tissue. Complications such as high failure rates, pseudotumors, soft tissue reaction, metallosis and pain have been linked to this type of all-metal hip system.
The Defendants issued a worldwide recall of 93,000 DePuy ASR hip devices in August 2010. At the time, data from the National Joint Registry of England and Wales indicated that the failure rate was as high as 1 in every 8 patients (13 percent) within five years, although recent evidence suggests that the rate may be even higher. The most recent study, published in the Orthopedics journal, investigated 80 patients with failed metal-on-metal implants. A majority of these failures occurred quite early, with 78 percent of patients requiring revision surgery to correct complications within two years and 92 percent within three years; typically, artificial hip replacements are expected to last up to 15 years. Researchers identified aseptic acetabular loosening as the most common mode of failure, reported in 56 percent of patients. The high rate of early failures suggests that metal-on-metal hip recipients should have close follow-up after implantation.
[reuters.com/article/2012/07/12/us-johnsonandjohnson-implants-idUSBRE86B06020120712]
According to the complaint, the Plaintiff was implanted with the DePuy ASR hip implant in September 2006. Thereafter, he experienced complications such as pain, snapping and popping. The suit alleges that the injuries are a direct result of the defective device, alleging personal injury, economic loss and loss of services. The lawsuit seeks compensatory and punitive damages for pain and suffering and emotional distress. The suit also alleges that the Plaintiff could not have known that the injuries were due to the defects of the hip implant until the device was recalled.
The U.S. Food and Drug Administration (FDA) has received approximately 16,800 adverse event reports associated with metal-on-metal hip implants from 2000 to 2011. Last month, the agency convened a panel of independent experts to discuss safety issues associated with metal-on-metal hip implants. Overall, the panelists agreed that there is little reason to use the all-metal replacements, recommending imaging techniques and potential blood screening for metal ions.
Parker Waichman LLP continues to offer free legal consultations to victims of DePuy ASR and other metal-on-metal hip implant injuries. If you or a loved one experienced premature failure of your implant or other health problems associated with a recalled DePuy ASR Hip Implant or other metal-on-metal hip implant, please contact their office by visiting the firm's DePuy ASR hip implant injury page at yourlawyer.com. Free case evaluations are also available by calling 1 800 LAW INFO (1-800-529-4636).
For more information regarding defective hip implant lawsuits and Parker Waichman LLP, please visit: yourlawyer.com or call 1-800-LAW-INFO (1-800-529-4636).
Contact:
Parker Waichman LLP
Gary Falkowitz, Managing Attorney
(800) LAW-INFO
(800) 529-4636
yourlawyer.com